Cape Town Foodie Favourites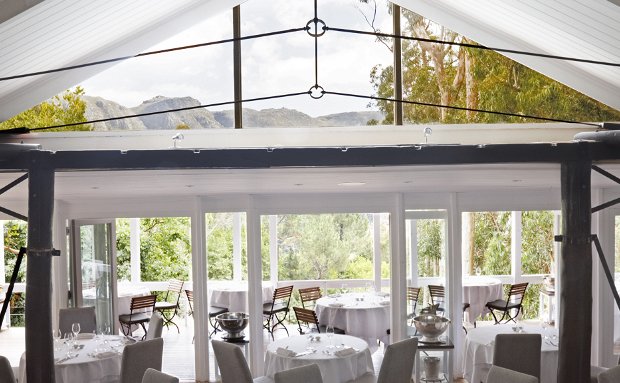 Cape Town recently took third place in Condé Nast Traveler's Reader's Choice selection of the world's best food cities. This got us thinking about our fave places for eating
Cape Town recently took third place in Condé Nast Traveler's Reader's Choice selection of the world's best food cities.
This got us thinking about our fave places for eating out, restaurants we still want to try, recommendations from others. All of which, obviously, led to a bit of Google exploring. And this naturally led to some Instagram scrolling.
From all this investigation, debate and thought, we've put together droolworthy Instagram shots taken at some of the top-rated Cape Town restaurants on Tripadvisor. This top 10 didn't turn out to be the expected list so it's interesting to see what Tripadvisor users are saying. There might just be some new dining inspiration in there! We've shared how much love people are showing these restaurants along with a bit of what's being said about them. Enjoy scrolling through these and then please share your pics with us on Instagram too!
https://instagram.com/p/wMbfHqFcKx/
"She always uses top quality ingredients and the end product always delivers." Gillian K.
"What a great experience. Went for the Greek cooking class and learnt so much! Not only was it so much fun but also the food was delicious! Definitely worth every cent!" 195lize 
"What an enjoyable evening – informative, fun, professional, delicious all in one! Can't wait to attend again. Very highly recommended – both for own learning, and for an extraordinary evening out with friends." RenateJvV
"We experienced perhaps the most exciting and stimulating meal we have ever had." Greg318
"This is a truly exceptional restaurant with imaginative and insanely delicious food." Adventuring4
"A true fine dining experience that rightfully deserves its place on the list of the world's greatest restaurants." Matt O
"Be prepared for excellent food and an evening of singing and dancing! Loved loved loved it! Will be back soon!!" 1moretimetraveller
"Highly recommend, owner run so emphasis was on pleasing us and they sure did. Don't miss this. World Class" Paddy S
"I have never experienced this level of service. Full marks to this team, you have a winning combo." LinnC1968
4. La Colombe
"The food was of exceptional quality coupled with lovely service and a nice atmosphere. Highly recommend this restaurant for a fine dining experience" acbNorthernIreland
"Please do yourselves a favour and treat yourselves to an evening of indulgence at this restaurant." DianneG007
"The food and service was absolutely top class – genuinely on a par with any Michelin star restaurant in London and for a fraction of the price." Mark C
"Brilliant! The dining experience here was super delicious. We were absolutely amazed by the food and the service level!" Reviewer470
"I am at a loss for words to describe the food …. the marrying of flavours are like taste explosions in your mouth. It is truly that amazing." Countrygirl888
"I was completely blown away by the service and even more so by the food. Incredibly creative and professional while still being personal." Toast1979
"The food is incredibly tasty, service good, prices reasonable and Prim ensures a personal touch by visiting every table." tyron h
"This place is a gem. You need to book in advance as they are so popular. The ambience is intimate and as a result you can rely on excellent service, you are not simply a table number here." SouthAfricanCouple
"Top notch service, truly delicious food with a wide choice on the menu to choose from!" pumpi1
A post shared by Emma Jane Menteath (@emmajanementeath) on
"Nice place with very friendly staff and the best Tapas in town!" Cristina T
"Lunch again at Liam Tomlin's Chefs Warehouse and Canteen confirmed that this is a unique concept and venue, informal yet one that works with superb precision and is always innovative." Lew Rood
"Words cannot really describe how delicious the Tapas for Two is. Great attention to presentation and of course flavour!" Cal L
"I have literally been to over 20 steakhouses around the world and I can honestly say the fillet steak at Ben's was the best out of them all. Book in advance for around 6pm to experience one of the most spectacular sunsets with your meal." Martin A
"This delightful upmarket restaurant situated along the coast in Strand has set an impressive standard." Russel D
"I have eaten at this restaurant many times and have never been disappointed with the meals, service and ambience." Tashvanaardt
"Fantastic food, killer view of Cape Town, and wonderful service. This restaurant is unique and definitely worth a visit." Elizabeth G
"Picking a favourite meal in Cape Town is difficult, as there are so many good restaurants in and around the city… However this was definitely my top meal." scooby_d00_uk
"One of the best meals ever eaten! Simple as that. Highly recommended." MegsWalker
10. Millers Thumb
"A gorgeous restaurant with fantastic food. We were welcomed with open arms from the minute we arrived, the service was friendly and attentive and the food was soooo tasty. You won't be disappointed!" Travelbugperry
"An excellent meal with a great choice, with out doubt a place we would return to eat." stephensue2015
"After our first visit it was so good we ate here three times. The owner gives excellent advice on the menu and everything about the restaurant is first class." WORCSCOUPLE
What are your top most recommended pieces of foodie heaven? Let us know!