Escape to the Cape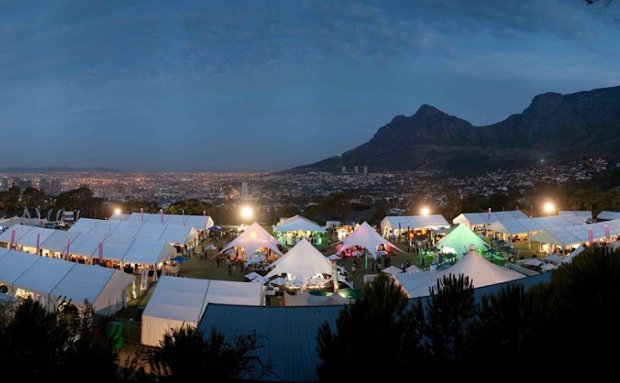 We might be heading into Autumn in Cape Town, but this doesn't mean the city is readying itself for hibernation. This is still a fantastic
We might be heading into Autumn in Cape Town, but this doesn't mean the city is readying itself for hibernation. This is still a fantastic time to escape to the Cape as the event calendar is packed with exciting happenings. From food and wine to design and art to all-night partying. Whatever your flavour, this city aims to please.
Here is our pick of the many events taking place in the Western Cape during April and May – along with our best villa match. Because a great Cape event and a luxury villa experience make for an incredible Autumn escape!
Cape Town International Jazz Festival
5 to 6 April
Cape Town International Convention Centre
THE EVENT
This is the fourteenth year that this vibrant gathering of local and international artists will perform over two days on five stages. The Mother City will be welcoming all jazz enthusiasts with open arms, so whether you're attending the event or just enjoying the amazing vibe, it's going to be one phenomenal weekend! Plenty of jazz celebs, musicians, and lovers will make sure the energetic beat of this event is felt far and wide.
THE VILLA
Great views, fantastic location, and stylish surroundings, Chic Views is perfect for the discerning couple. From here you can opt to head to some of the top night spots in the city, or relax in the indulgence of a jacuzzi on the terrace. In fact, there's no need to choose. You can do both!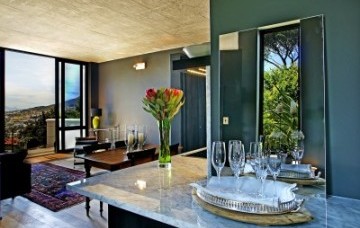 Taste of Cape Town
11 to 14 April
Green Point Cricket Club, Cape Town
THE EVENT
This is a food lover's delight of an event. Spend a day tasting and sipping from top-class chefs, the city's best restaurants, and world-class wineries.
THE VILLA
Stay at Green Park Views and avoid the hassle of parking or finding a designated driver willing to steer clear of all the wine tastings. You'll be close enough to walk! You'll also be close enough to enjoy the promenade, the V&A Waterfront, all the trendy Mouille Point restaurants, and many other Cape Town attractions.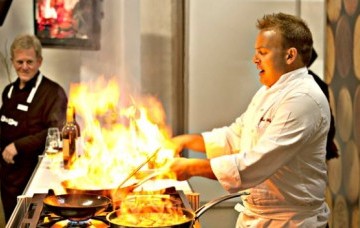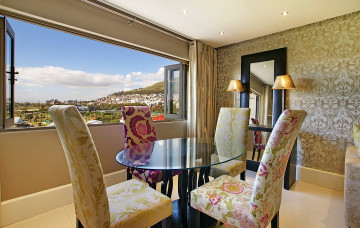 SA Cheese Festival
26 to 28 April
Sandringham, near Stellenbosch
THE EVENT
Experience a super cheesy adventure of epic proportions. This is fromage heaven with 35 tons in all shapes and forms to taste, buy, experience, and learn about. With plenty of activities, creativity, festivities, and family fun, you can treat yourself to a full day at one of the best annual exhibitions countrywide.
THE VILLA
For proximity, luxury, and peaceful elegance, we recommend Garden Villa. This historic manor house is the perfect base for a day at the Cheese Festival along with plenty of wine farm exploring. Head back to the villa with the fruits of a wonderful day out and enjoy them in the laid-back luxury of your tranquil surroundings.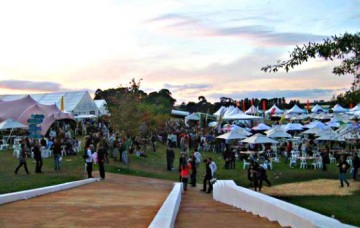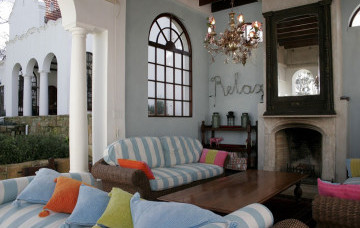 Franschhoek Literary Festival
17 to 19 May
Franschhoek
THE EVENT
The theme for this year's fantastic gathering of authors, publishers, booksellers and readers is Polemics and Politics. Poets, novelists, historians – you'll find them all in the magnificent Winelands town for three days of events that include a huge variety of talks, classical concerts, and literary dinners.
THE VILLA
Grange Two offers an idyllic and spacious retreat after a busy and jam-packed day of activities. With all those books begging to be read and so many perfect places seemingly designed with just that in mind, you'll find it hard to leave the luxury of this plush villa.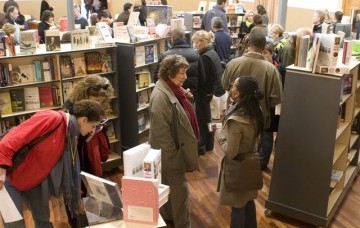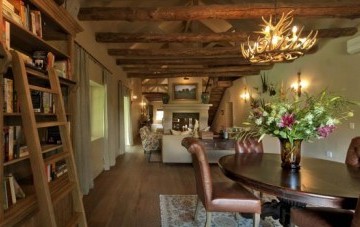 Add to this all the superb shows lined up at theatres over the next few months, the vast array of restaurants for incredible dining experiences, the many markets that are absolute must-do's, the winelands that never hibernate, and all the exciting attractions in and around Cape Town. What are you waiting for? Escape now!