Eye-popping, foot-stomping, mind-bending fun…
Posted on Thu June 10, 2010 in
Blog
.
The doorman draws back the plush velvet curtain to reveal a woman on stilts, a cocktail in the one hand and a silk leash in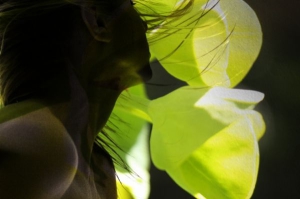 The doorman draws back the plush velvet curtain to reveal a woman on stilts, a cocktail in the one hand and a silk leash in the other, her large red ballgown matching the blush on her gaudily painted face. If that isn't strange enough, at the end of the leash is a poodle on four stilts, the massive head looming over the entrance, sniffing each new arrival with vigour. Step beyond the bar in the abandoned warehouse, and you're transported to a baroque Moulin Rouge, the atmosphere charged with anticipation and excitement. Showgirls in scanty glimmering costumes and huge plumed headdresses sidle past, winking at the patrons; a strongman, his naked torso and massive biceps gleaming, wanders between tables showing off feats of strength; a penguin-like creature runs past, hiding from the fat master of ceremonies, his small red pout like a full-stop in the middle of his white painted face. Above are fluffy clouds and psychedelic video projections. It is surreal, like stepping into a parallel universe.
"Ladies and Gentlemen… Welcome to Vaudeville!" shouts the MC in a heavy French accent, and the applause is thunderous.
Our waiter, a skinny chap in a tophat and tails in garish red and yellow, explains how the burlesque supper club works: once we have placed our orders and finished our mezze, the show will start. During the break the main course (a choice of three; the gemsbok fillet I chose was succulent and tender) is served. The show then resumes, and when it is all over we will be consoled with dessert. And consolation is exactly what is needed, for the show is superlative – a high-octane series of professional acts sourced from all over the world. It's as good as anything you'd find in any top international city, and range from erotically charged showgirls singing and dancing routines, trapeze artists, tap dancers and a fire act. Even the most reticent amongst our party of 10 – a mix of South Africans, a director from LA and production designer from the UK – were stamping their feet and whistling at the end of each act, entreating "encore, encore!" And when it really is all over, the dancefloor at the adjacent Fez beckons…Infectious, addictive and quite simply the one thing in Cape Town you can't afford to miss out on.
Where: Vaudeville, 11 Mechau Street, City Centre
Bookings: Tel: 0861 787 737; www.vaudeville.co.za; Tues–Sat, seating by 7.45pm;
Price: From R350 for the show and 3-course meal. Drinks excluded.