Get Glowing
For many of us the summer holiday has come to an end, sigh. It's time to say bye-bye to sleeping in, ta-ta to long lazy
For many of us the summer holiday has come to an end, sigh. It's time to say bye-bye to sleeping in, ta-ta to long lazy days on the beach and au revoir to afternoons filled with delectable cocktails. But, even though the holiday has disappeared there is no reason to stop pampering yourself!
Why not try ease into 2011, and improve your mood and general wellbeing, with a treatment from our pick the best spas in Cape Town?
One & Only Spa, One & Only Hotel, Cape Town
Located on its own private island, within the marina, the One & Only Spa is easily Cape Town's most luxurious spa offering. Here the only things trumping the gorgeous setting are the superb and experienced therapists and the exceptional range of treatments on offer.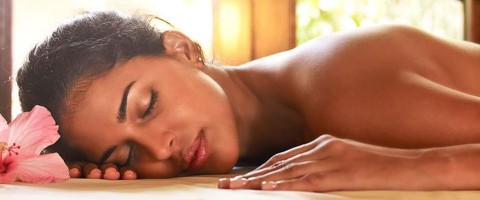 We suggest you try their bespoke Essence of Earth and Ocean Experience. It's soothing and deeply relaxing; and you'll feel your beginning-of-the-year-tension dissolve in a matter of minutes.
D & D Spa at The Cellars-Hohenort
Situated in the beautiful Cellars-Hohenort the D & D Spa is sublime. Here a treatment can be followed by a specially designed meal and a walk around the award winning Cellars-Hohenort gardens, both of which invigorate and inspire.
The D & D Spa imparts that country-feel but, because it's located just 20 minutes from the Cape Town city centre, it is easily accessible. If we were you we'd definitely try their Intonga Massage. This treatment makes use of traditional Intonga stick rolling techniques. It's a deep-pressure massage that reduces tension and helps aid detoxification. Wonderful!
The Jiva Spa at The Taj Cape Town
The Jiva Spa, located in the Cape Town city centre, specialises in the ancient Indian healing wisdom and Ayurveda. This means that each treatment focuses on the mind, body and spirit. There is an understanding that each responds to different stimuli and, as such, for an Ayurveda treatment to be truly beneficial it should touch on all three elements. A treatment at the Jiva Spa is a sensational experience and, if you work in the city centre, you could fit one in after work. How handy is that?

If you're tempted you have to try the Sammatva Treatment. This treatment initiates balance of the energy centres so you know you'll leave refreshed and ready for the year ahead.