Going Cold Turkey: Enjoying an African Christmas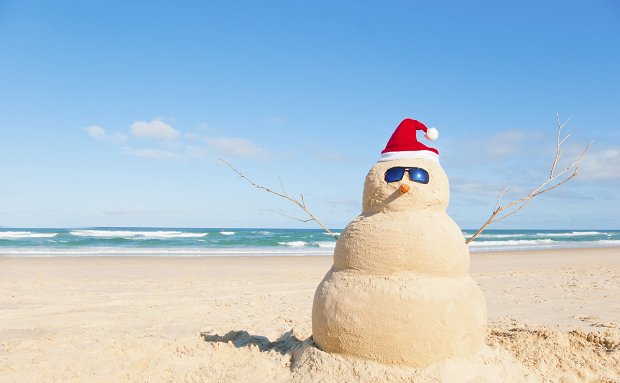 The festive season is fast approaching. This can be a time of sunny skies and beach days or mulled wine and roasting chestnuts, depending on
The festive season is fast approaching. This can be a time of sunny skies and beach days or mulled wine and roasting chestnuts, depending on where in the world you are celebrating.
The typical festive picture of snowmen and symmetrical Christmas trees and festive wooly jumpers doesn't really feature for those of us living in the southern hemisphere. The only roaring fires we'll be seeing are those we're about to use for delicious barbecues outdoors in balmy summer weather.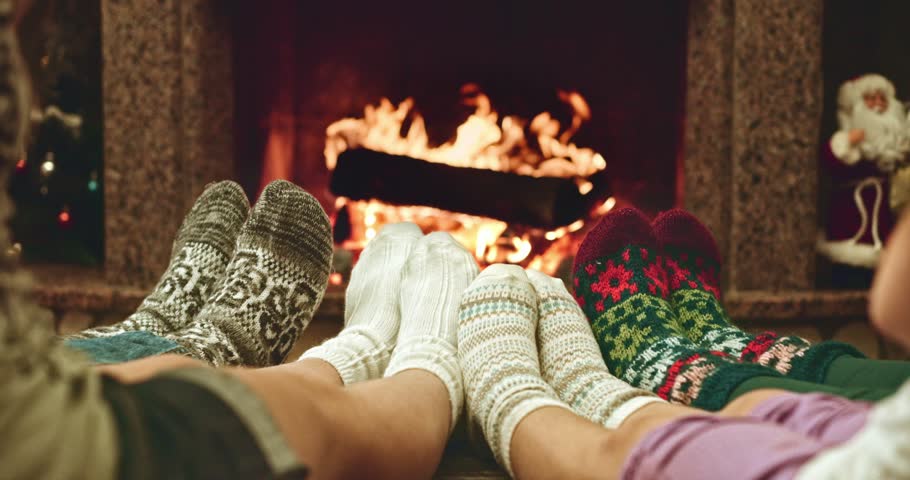 So if you're planning on going cold turkey with your northern hemisphere Christmas and enjoying an African one, then we've gathered some great reasons to celebrate. Our villas are all about amazing private stay experiences which often revolve around incredible cuisine, wine and design so it made sense to chat to some of our great partners in these fields for a bit of summery festive insight. And as Christmas just isn't the same without a tree, we matched them up to a funky African Christmas Tree to round out your southern hemisphere festive celebration.
CUISINE: NEILL ANTHONY – PRIVATE CHEF
Neill is well-known to a number of our guests who have enjoyed his delicious meals and interactive cooking style. He is also well-known to those who have never experienced his food first-hand but have watched and drooled at his TV show, "Private Chef".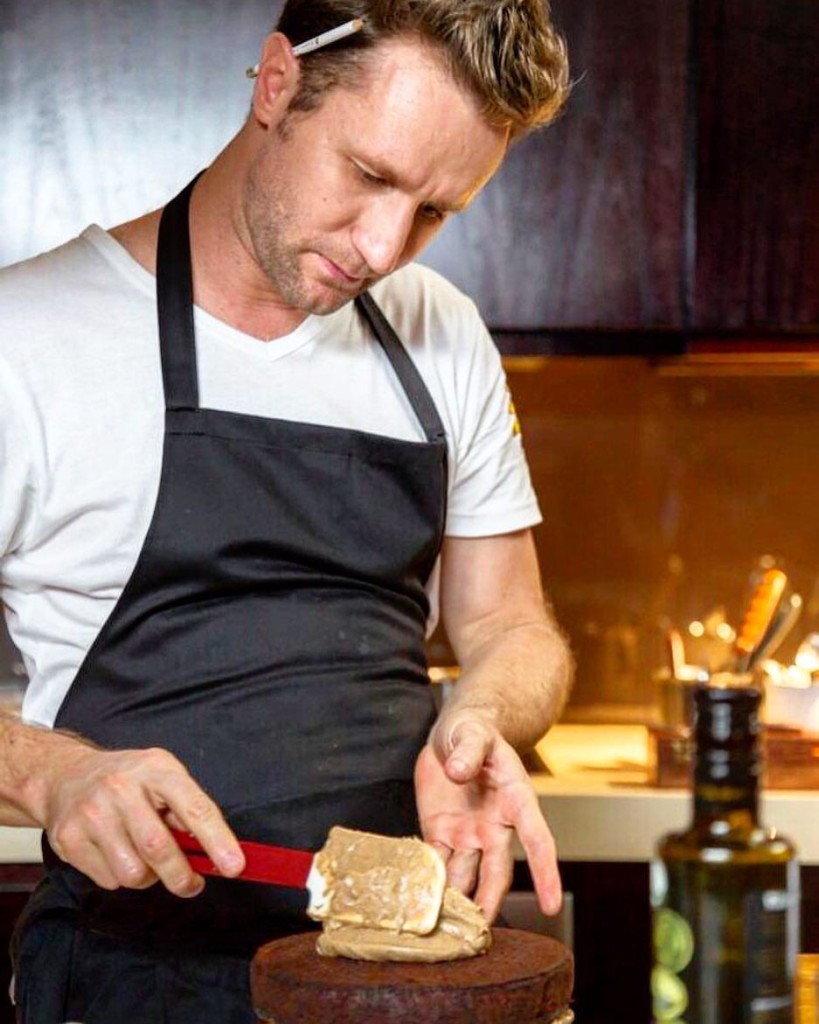 Neill originally hails from Zimbabwe and loves summery Christmasses. He lived in London for 11 years and says, "a cold, wet, rainy, snowy Christmas never made sense to me." The southern hemisphere festive season weather is a huge attraction for him, but, in typical chef fashion, he is also wild about the fresh produce that is so freely available.
Top tip for surviving an African Christmas: Spend as much time outdoors as possible. Eat seasonal food and create memories that will last forever. If you're preparing a Christmas feast, get organised, order groceries online way before 23 December, and keep it fresh and simple.
African Christmas Tree: Rather than a traditional fir tree, a wire artwork based on the African baobab tree seems apt for Neill who spent much of his childhood in Tzaneen, close to the largest baobab in Africa.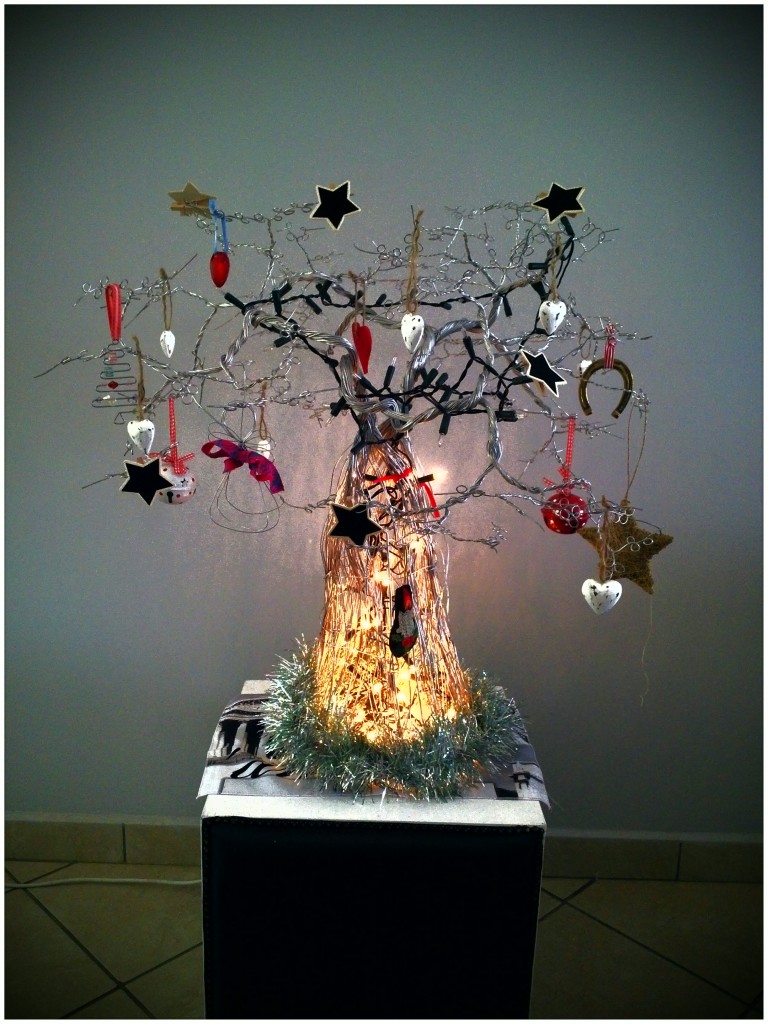 DESIGN: LIZEL STRYDOM – MISSIBABA
Missibaba is a luxury accessory label producing bespoke, edgy handbags with an exotic flavour. Lizel is one of the partners in the stylish business with its flagship store in Bree Street in Cape Town.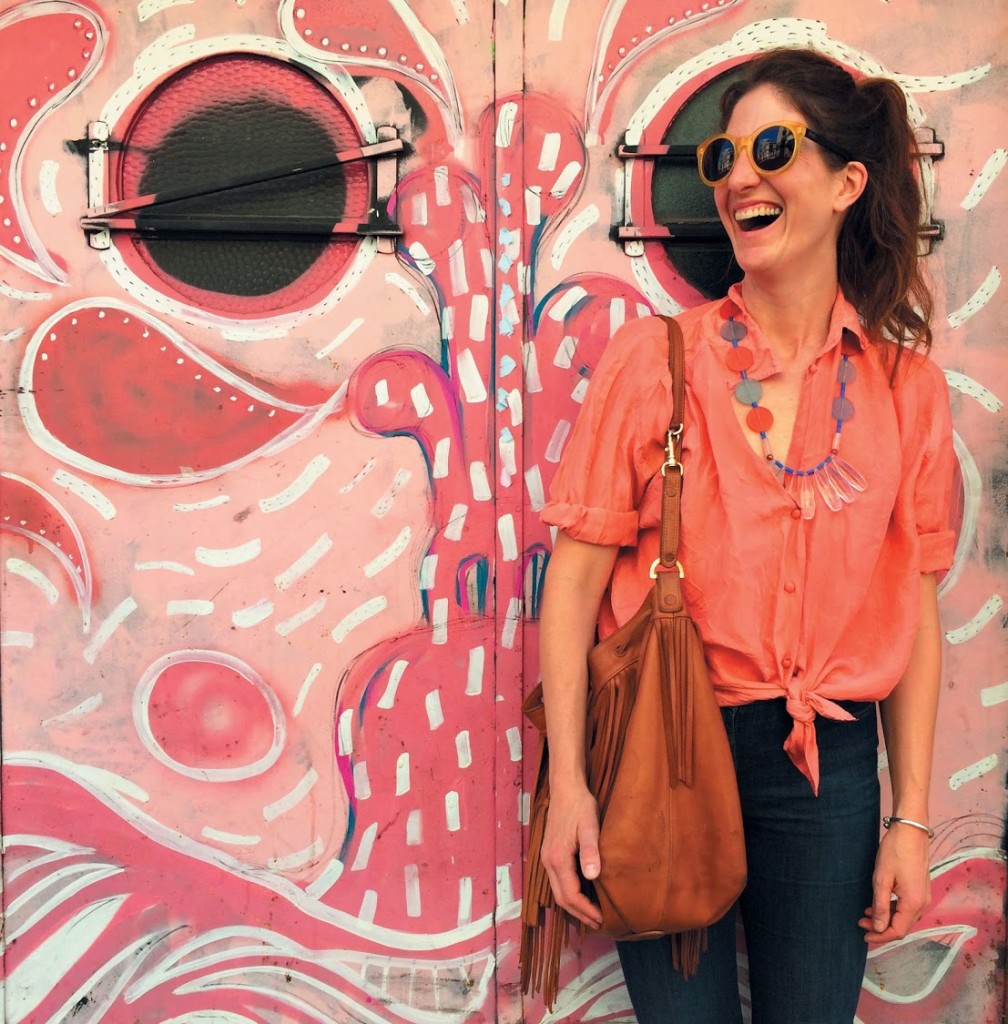 Born and bred on Kwazulu Natal's North Coast, Lizel claims lifelong experience of Christmas in the sun. She looks forward to this time of year for the beach, sundowners, picnics, evening hikes and concerts in Kirstenbosch National Botanical Gardens. Not your standard festive season activities when you're in the northern hemisphere wrapped up in coats and thick socks!
Top must-do during a summery Christmas: Roll down the windows and drive along the scenic Clarens Drive from Gordon's Bay to Kleinmond. Hailed as one of the most beautiful coastal drives in the world, you'll also find almost 2km of pristine beach away from the holiday crowds.
African Christmas Tree: Considering Lizel's love for the beach and outdoors, we chose a driftwood Christmas tree. Hand painted in funky designs, it seems to fit her artistic flair.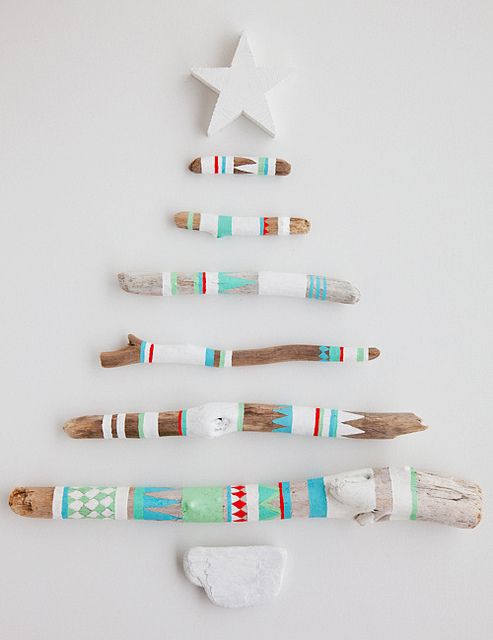 WINE: JEAN-CLAUDE AND CAROLYN MARTIN – CREATION
Co-owners of Creation, Jean-Claude and Carolyn have been "creating wines of distinction" on the Hemel-en-Aarde Ridge since 2002. Well-known for their exceptional wine pairing activities, the wine farm is home to award-winning wines and spectacular views. All our Icon Villas guests receive a gift of Creation wine and have the opportunity to enjoy a tasting at the farm.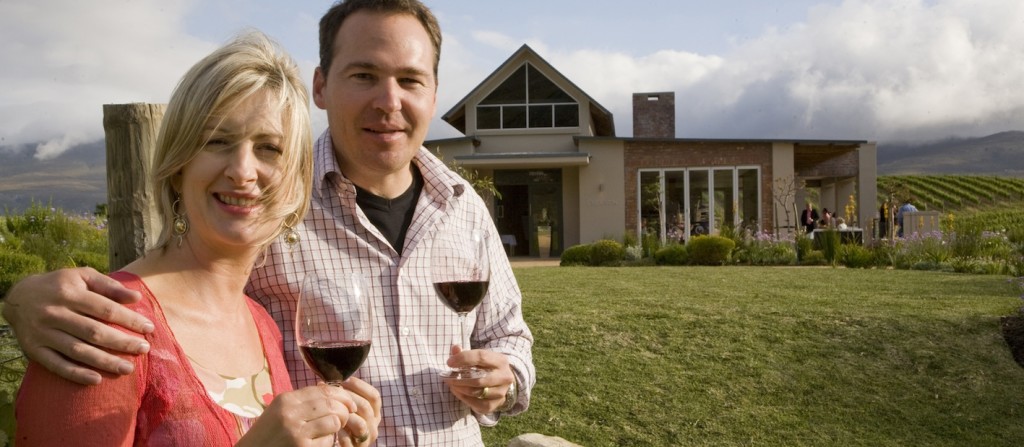 With Carolyn being South African and Jean-Claude Swiss, they have a combined experience of Christmas in both hemispheres. While they may have very different festive experiences, they agree that the opportunity to sit outside on balmy evenings, drinking Chardonnay and eating crayfish with the sound of the waves crashing while chatting to friends and family, makes the southern version something very special.
Top tip for making a summer Christmas special: Have dinner on a terrace near the sea. Visit the Winelands and the coast. Walk through a nature reserve.
African Christmas Tree: Instead of a tree, we chose something as unique and trendy as JC and Carolyn are. These vinyl stickers have a distinctly African flavour and a tie Africa beautifully to the festive Christmas feeling.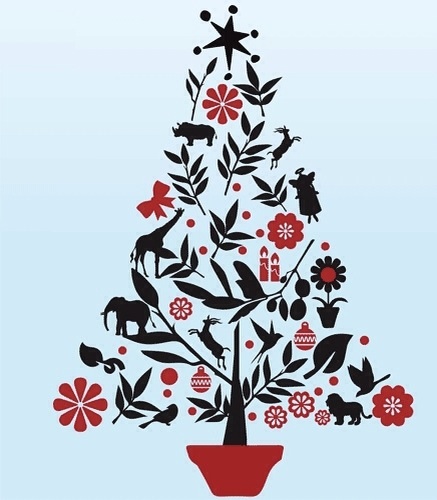 So forget shivering in the cold and staying indoors all season. Christmas is about far more than snow and hot chocolate and needing to turn the lights on at 4pm in the afternoon. Get into the glorious sunshine, fling open the windows, enjoy it still being light at 8pm and sing those Christmas carols lustily!
From all of us at Icon Villas, we wish you and your families a blessed and very special festive season, wherever you may be!