Jumpstart 2017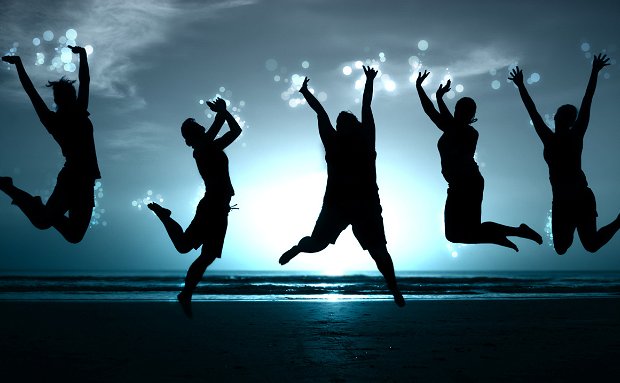 The festive season has passed, the holidays are over, and Christmas decorations are packed away (or will be soon if you're a little delayed…). It's
The festive season has passed, the holidays are over, and Christmas decorations are packed away (or will be soon if you're a little delayed…). It's a time of preparation for the year ahead; of going back to work, back to school, back to college; of strategizing and planning.
While in this strategy phase, why not look at ways to streamline the year ahead and get a real jumpstart on 2017? We have a few ideas to really make this new year count. Don't let another year race away from you!
CLEAR OUT, FRESH START
Get rid of 2016's clutter (and maybe 2015's and 2014's too) so the year feels completely fresh. Take a deep breath and attack those cupboards you've been avoiding. You'll be surprised how refreshed the process will make you feel!
Once you're done, gather all the unwanted items that are still in good condition and pass them on to one of the great charities in your area. You may have exactly what they need. If you're in Cape Town, then this useful guide to charities will come in handy.
APP SAVVY
All those clever apps you've downloaded to make your phone really work for you? If they're still sitting untouched on your screen, 2017 is the year to put the right ones to use. De-clutter the phone, tablet and laptop and delete those that are just taking up space. Get the most out of all the technology in front of you by being savvy with your apps.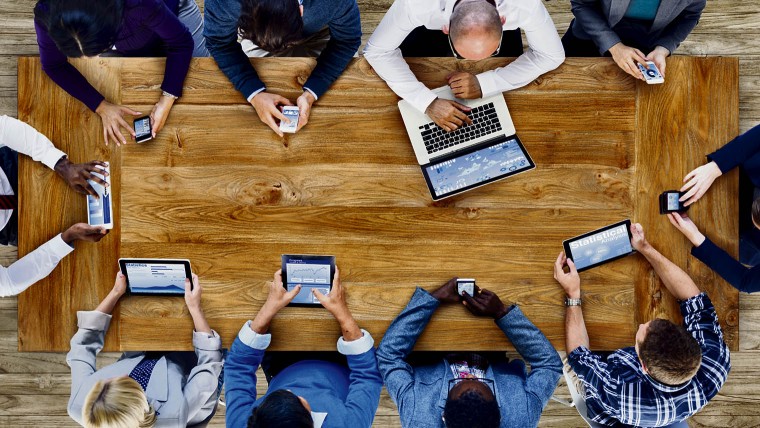 Smart Assistant apps like EasilyDo are created to streamline your life and make things a little easier when the pace becomes hectic.It automates everyday tasks and groups them into four categories: navigate your day, get notified, stay connected, and get organized. Once you've connected it to your social media and email accounts, EasilyDo will get to work automating. Install, customize, and save yourself a whole lot of hassle.
HOLIDAYS AHEAD
Don't let those long weekends take you by surprise! Get a jumpstart on them by planning well ahead and submitting your leave requests for those in-between days now.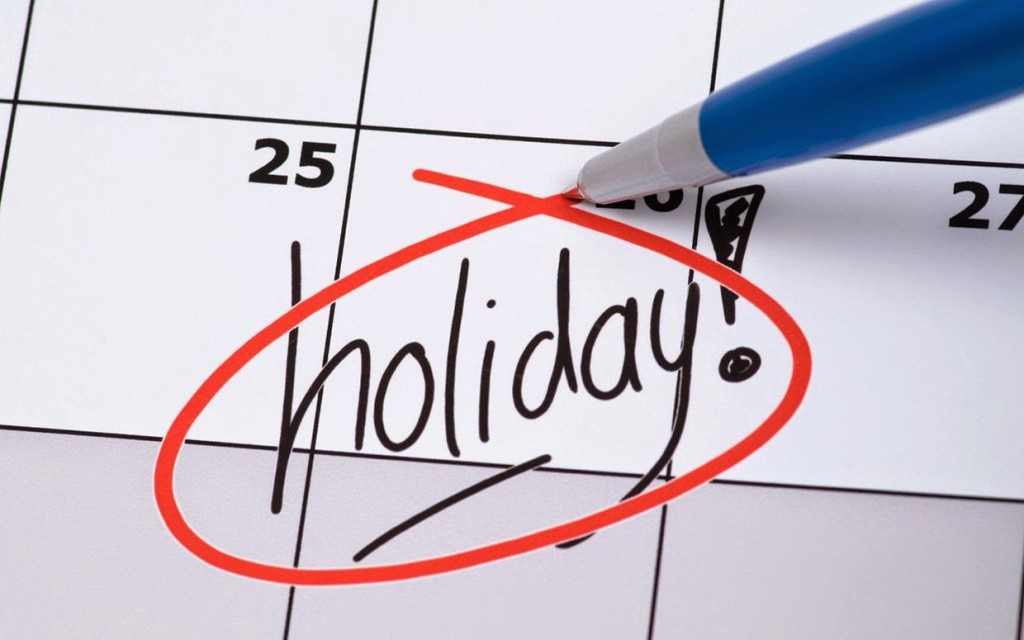 In South Africa, for example, if you take leave from 26 April to 2 May, you get 7 days off but it only costs you 3 leave days. For a huge bonus, get 19 days off from 13 April to 1 May with only 9 leave days. Don't tell anyone! Find the full list here and start planning those getaways.
For other planning around the world, search your own country on this site to get a breakdown of your upcoming holidays or get a full overview of all countries by month by clicking here.
OPEN AIR PLANS
While the sun is still shining at its brightest and warm evenings are expected, maximize that open-air time with great upcoming events. Book in advance so you don't miss out!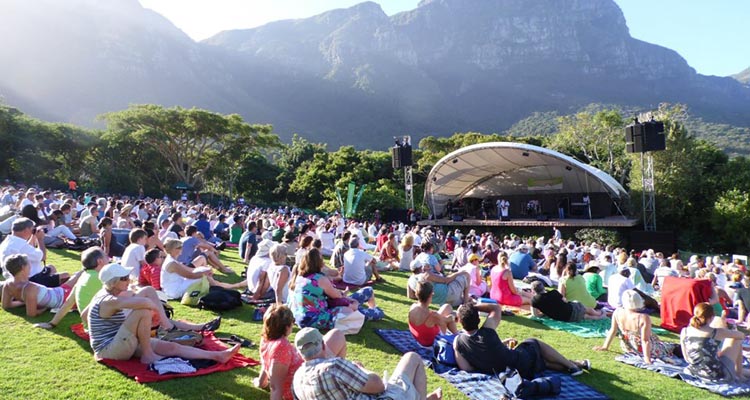 Kirstenbosch National Botanical Garden has live performances lined up every Sunday right until 2 April. From the Cape Town Philharmonic Orchestra to Goldfish, there is something on their schedule for everyone. It's the perfect opportunity to grab the picnic blanket and basket and enjoy the sunset with wonderful music.
The Galileo Open Air Cinema operates at a variety of venues in Cape Town and the winelands. Each venue offers a unique open-air experience with great food and drinks on sale and a vibey atmosphere. The film choices cover a wide array of genres so there is something for everyone. Check out the schedule and make sure to enjoy an open-air movie before 29 April.
WINTER IS COMING
The balmy summer weather is delightful and its hard to believe we'll ever be anything other than warm and wearing shorts. But winter is most certainly coming. And, as strange as it may seem, in a few short months we'll be bundled up in thick sweaters. So don't only keep the focus on summer, plan ahead for all the winter holidays, festivals and events that will be taking place. It's all too easy to forget about them!
Great winter rates apply during the school holidays when Cape Town is in its secret season, While its unlikely you'll be donning a bikini, there are still some excellent weather days and so many super specials to take advantage of.
Make sure to grab your tickets early for those annual winter events too and plan some special weekend breakaways. The Good Food and Wine Show takes place in Cape Town from 2 to 4 June and can be combined with a trip to Robertson's Wacky Wine Weekend taking place from 1 to 4 June. Keep an eye out for the 2017 dates for Franschhoek's Bastille Festival weekend in July for some brilliant winelands fun. No need to hibernate through winter!
WELCOMING 2018
We've only just been through New Year so it seems far too soon to even contemplate the next one. But if you're planning on joining some of the bigger events, then advance booking is everything. The closer you get to New Year, the harder it is to find availability. And that goes for accommodation too. So if you're wanting to get a jumpstart on everyone else, start planning your festive season now.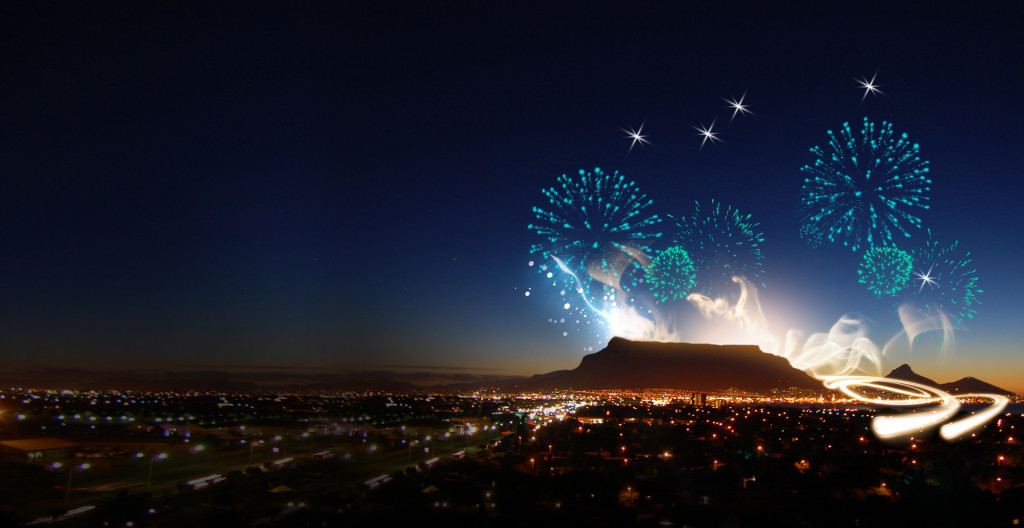 Announcements of exact details for events to welcome in 2018 will be made in due course. For now, we know that the V&A Waterfront will have the biggest party in the city with various entertainment zones and almost all their restaurants creating special dinner menus for the occasion. Shimmy Beach Club will most certainly have a great party planned and there will be a variety of performances with a special New Year's party afterwards at both Artscape and The Baxter Theatre Centre.
There is just such a variety of events to choose from that its best to put the travel plans in place, find your ideal accommodation, and then be assured that the right event will most certainly be announced soon!
Don't waste another minute of 2017! Get a jump on it and make this the best year ever.