Where the locals and their kids hang out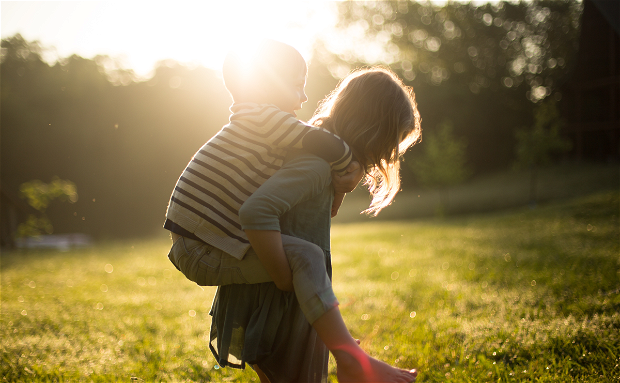 While Cape Town might be the perfect playground for grown-ups, parents will be glad to know that there's plenty to do with your kids too. Here's
While Cape Town might be the perfect playground for grown-ups, parents will be glad to know that there's plenty to do with your kids too. Here's our roundup of where the locals and their kiddies hang out.
Art Jamming
Have a little Picasso, Pollock or Michelangelo in the making? Or perhaps your child just loves to get dirty while having a little fun (what child doesn't?). Whatever it may be, Art Jamming is where kids can make a big splash as their imaginations run wild – without mom or dad being left to clean up afterwards.
Art Jamming provides disposable aprons, canvases (a whopping 12 different sizes to choose from), easels, paintbrushes and an array of non-toxic acrylic paints that kids can use to freely express themselves. But it's not just reserved for the little ones; parents can join in the fun too (no drawing or painting skills are needed; just a desire to have fun while getting colourfully messy).
Art Jamming is located in The V&A Waterfront (above Toy Kingdom on the Breakwater side). No reservations required. Simply walk in, buy your canvas and let the creative juices flow. 
Deer Park Café
Located in the lush, forestry slopes of Table Mountain, Deer Park Café is a go-to spot for moms and dads with small kids. Not only does this cafe offer awe-inspiring views of Cape Town's City Bowl and the distant Atlantic Ocean, but also a great outdoor play area with swings and jungle gyms for kids to burn off energy (there's outside seating near the play area) and a deliciously warm fireplace for those chilly winter days. Did we mention that their menu changes seasonally and offers delicious treats and drinks for young and old (we hear their apple crumble and freshly squeezed veggie juices are a must-try)?
The café is also an easy gateway into Deer Park, a nature reserve that's popular with local families for walks, hikes and even picnics.
Deer Park Café can get bustling over weekends, so please ensure you book a table before arriving. Call +2721-462-6311 to reserve your spot.
The Company's Gardens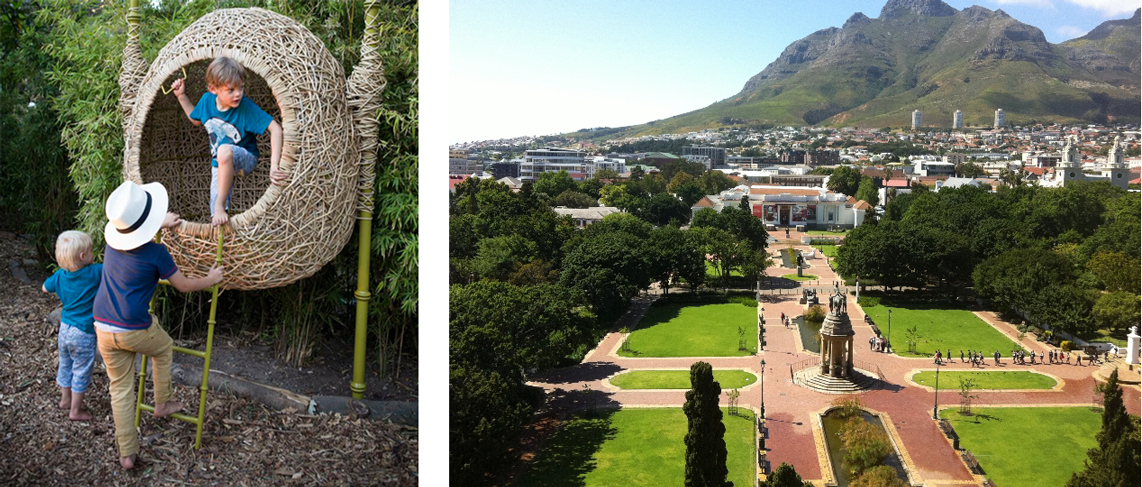 The Company's Garden is to Capetonians what Central Park is to New Yorkers. This botanical garden and heritage site, located in the heart of the city, dates back to 1650 when the first settlers to Cape Town used it to grow fresh produce to replenish ships that came past the coast on their way to Europe and Asia.
Today, it's home to some of South Africa's oldest vegetation and trees, as well as a rose garden, Japanese garden, veggie garden, an aviary, fishpond and hundreds of inquisitive squirrels (these bright eyed and bushy-tailed animals will happily eat nuts from your hands; nuts can be bought at vendors throughout the garden).
Don't forgo a stop at The Company's Garden Restaurant. It has a great play area with oversized bird-like nests thats children can climb into and hang out in, a huge swing that the whole family can rock in, and oversized chessboard to enjoy a game of chess. Their menu also features contemporary meals with traditional Cape dishes like a Bobotie Roti (curried mince served in a wrap).
The Company's Garden Restaurant doesn't take bookings, and makes for an ideal spur-of-the-moment pitstop. The Company's Garden, itself, is open daily from 7am to 7pm. 
Two Oceans Aquarium
At the epicentre where the Indian and Atlantic Oceans meet, lies one of Cape Town's most popular child-friendly establishments (and one of the world's top aquariums): The Two Oceans Aquarium. Every day young and old, big and small, local and foreign flock here to look at, learn about and explore the numerous precious sea life that calls this place home. Highlights include translucent jellyfish, stingrays, turtles, tiny and rare seahorses, giant spider crabs, the Cape Fur Seal and anemone fish (you know, Nemo in Finding Nemo?).
Make sure your visit coincides with one of the aquarium's feeding sessions – usually between 12pm and 2pm – where you can watch turtles, stingrays, giant guitar fish and even penguins enjoy a delicious lunch.
For those who really want to get up close and personal, the aquarium offers a scuba-diving experience where visitors can swim with their rays, turtles and more. No stress if you're an inexperienced, unqualified diver; you can complete the aquarium's one-day 'Discover Scuba' diving course that will allow you to do one dive. Unfortunately the scuba-diving experience (including the 'Discover Scuba' diving course) is only open to children over the age of 12.
Two Oceans Aquarium is open 365 days a year from 9:30am to 6:00pm. 
Café Paradiso
This warm, family-friendly restaurant, located in trendy Kloof Street, is literally every Capetonian parents' saving grace when it gets to dining out with kids. Here kids are invited to partake in their own cooking experiences as they make their own pizza, bake their own cookies or gingerbread man, and/or ice a cupcake for dessert – all while parents enjoy a glass of vino and superb Italian fare without any disruption.
Not only is Café Paradiso's staff excellent with kids, but the bakery where kids partake in the cooking experience are in eye-shot distance to the tables in the restaurant – so parents can keep an eye on their little ones during their gastronomy experience.
The bakery where the kids experience takes place is open daily from 9:00am to 8:00pm and can only serve between one and six children at a time. Cafe Paradiso's restaurant, however, is open from 9:00am to 10:pm. Booking for both the restaurant and kids experience is essential. Please call +2721-422-0403 to make a reservation. 
Boulders Beach
Just 40 minutes from Cape Town's City Centre, lie the soft sand and turquoise coloured waters of Boulders Beach. This little stretch of coast is also home to an impressive colony of African penguins – an endangered species of penguins most famous for their distinctive braying as well as for being the only penguins on the African continent.
The beach also falls under the Table Mountain National Park Marine Protected areas, and comes with a small entrance fee that goes towards conservation of the area. This ultimately means that the beach is rarely crowded, so the kids can play in the magnificent rock pools to their heart's content. Plus the beaches large boulders offers great protection from winds and waves.
Boulders Beach is open seven days a week and can be accessed from 08h00 to 17h00. 
Strawberry Picking at Mooiberge Farm
Nestled in the heart of Cape Town's glorious winelands lies one of South Africa's finest and oldest strawberry farms: Mooiberge Farm. Every year between October until December, local families make their way here for a day frolicking through the fields with baskets in which they can reap their own strawberry – which, of course, they get to take home.
The farm is also loved by little ones for their amusing scarecrows which are scattered around the farm.
Out of season, the farm's ever-popular farm stall sees locals stocking up on nuts, dried fruit and tasty sweet treats.
Mooiberge Farm is only open on weekends and public holidays from 09h30 to 16h30. Strawberry picking is only open from October to December; however, during South Africa's summer school holidays in December, strawberry picking is open daily. Please contact +2721-881-3222 closer to your visit to check their schedule.
Giraffe House
Giraffe House might be one of Cape Town's newest family attractions (it's only been open for five years), but its certainly grown to be one of its most popular – mainly because it provides families with the perfect opportunity to experience the great outdoors while learning about animals and conservation. In fact, Giraffe House is actually a wildlife awareness centre and works on a dedicated conservation programme.
This farm's tallest attraction, naturally, is their much-loved giraffe called Gerry. But there are also a number of other special animals to learn about, including the smallest antelope in the world (the blue duiker), the largest antelope (the eland), the largest reptile in the world (the Nile crocodile), an aardvark and meerkats.
There's no restaurant on the farm and families are, instead, encourage to pack a picnic basket and to make it an all day affair.
Giraffe House is open from Monday to Sunday from 09h00 to 17h00 and no booking is required for groups of under 12 people. 
Cool Runnings

Traditionally – if you're familiar with the 90s cult film Cool Runnings and/or a fan of winter sports – bob-sleighing or tobogganing happens on snow and ice. Here, in Cape Town, it runs on a steel track and takes place under warm skies, and is the perfect antidote for little daredevils.
Each toboggan at Cool Runnings can seat up to two people, and follows a track down a path way that has 17 corners, S-bends and a tunnel. Moms will be glad to know that the speed of the toboggan can be controlled by means of a break, and that the sled automatically slows down as it reaches the docking station.
And it's suitable fun for everyone: kids over the age of eight are allowed to slide down alone, while kids under the age of eight need to be accompanied by an adult in the two-seater toboggan.
Cool Runnings is open Monday to Friday from 11h00 to 18h00pm and weekends from 09h00 to 18h00pm. Please note that for safety reasons it closes on days when it rains. 
Vergenoegd Wine Estate

Visiting Cape Town's beautiful winelands with kids can sometimes feel more like punishment than pleasure for parents. That's until you've visited Vergenoegd Wine Estate. This farm is a fantastic family destination where kids can be entertained with a number of outdoor games, giant chalkboards and even cookie decoration, while mom and dad enjoy some fine wines and delicious food (Vergenoegd Wine Estate is renowned with locals for their delicious picnic baskets which can be enjoyed under the old oak trees on the farm's well manicured lawns).

The main attraction, however, is the farm's amusing daily Duck Parades where hundreds of Indian Runner Ducks line up to make their hasty way to patrol the vineyards. This parade forms part of the farm's biodiversity and pest-control programmes – the waddling workforce can consume a startling amount of snails and bugs during their time in the vineyards. It's vastly entertaining and a must-see while in Cape Town.
Vergenoegd Wine Estate is open daily from 08h00 to 17h00. Picnics baskets are also available daily, but needs to be booked in advance. Duck Parades takes place Monday to Friday at 12h30 and 15h30 and on Saturday, Sundays and Public Holidays at 10h00, 12h30 and 15h30. Booking to join the Duck Parade is also essential. Please contact +2721-843-3248 to reserve a picnic spot and to join the Duck Parade. 
Kirstenbosch Botanical Garden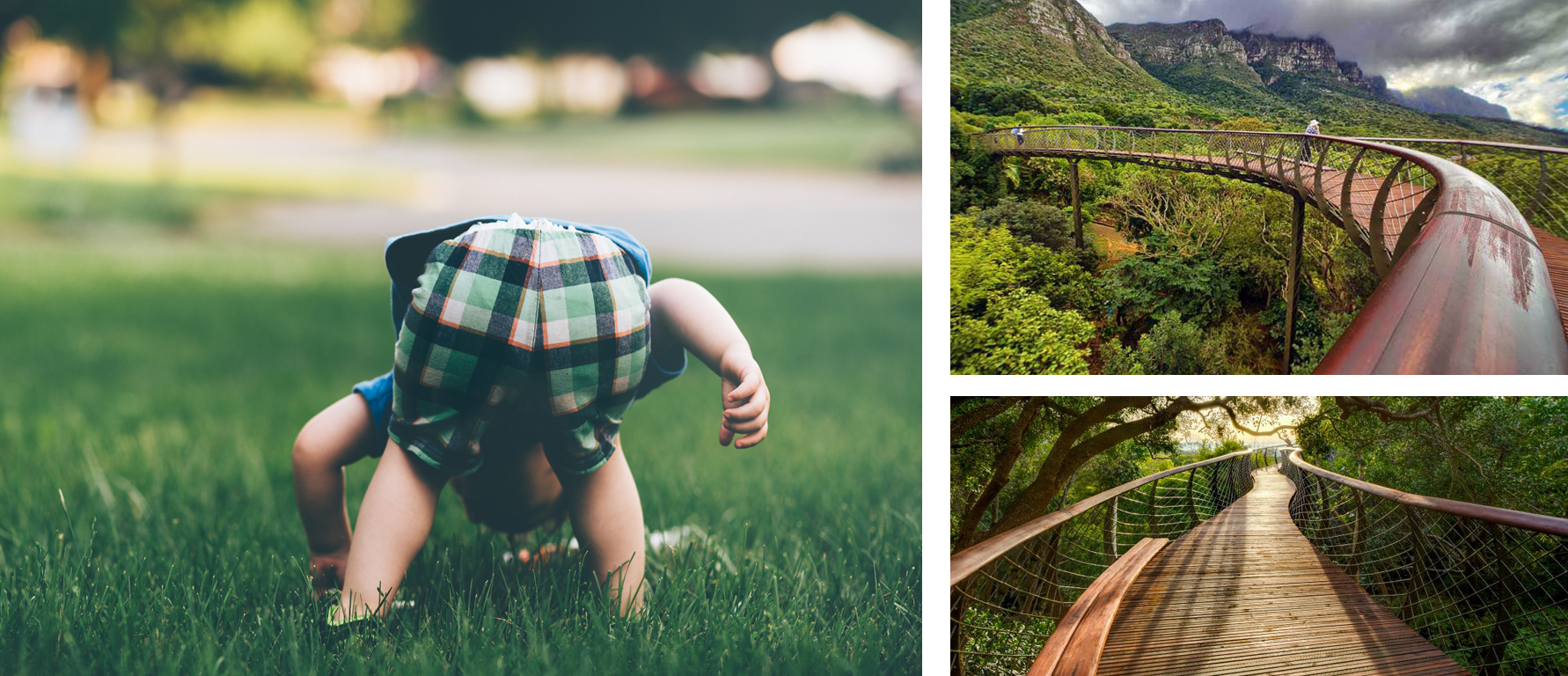 Last but certainly not least is Cape Town's favourite parks: Kirstenbosch Botanical Gardens. It's not without reason that it's called the 'most beautiful garden in Africa' and that it's as loved by the locals as it is by the number of tourists who visit every day.
Pack a picnic basket and let your kids run wild on one of the vast lawns. Or meander through the garden before enjoying lunch at Moyo restaurant, an African-inspired restaurant where the entire family can enjoy traditional African face painting.
Don't leave without visiting the Boomslang (means "tree snake") – a canopy walkway that winds and dips through and over the trees in the garden.
Kirstenbosch is open 7 days a week; from September to March (summer season): 08h00 to 19h00; April to August (winter season): 08h00 to 18h00.