Festive Season Events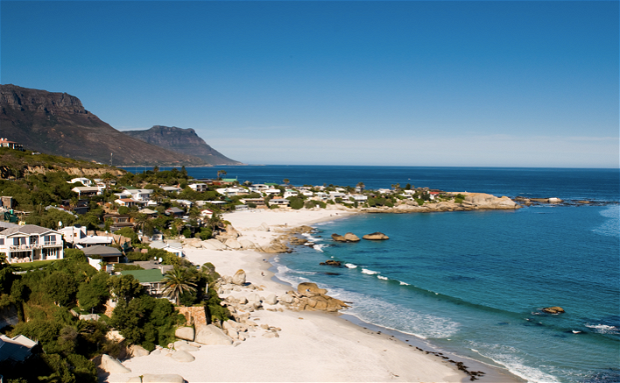 Holiday season is only a few weeks away! It's time to start crossing off the days to office shutdown and working on the tan. While holidays
Holiday season is only a few weeks away! It's time to start crossing off the days to office shutdown and working on the tan.
While holidays should have a large dose of the spontaneous, some things should not be left to chance and may require some forward planning – and booking! Take a look through a selection of great activities and events that will keep you entertained in the Western Cape these summer holidays.
GALILEO OPEN AIR CINEMA
Image: The Galileo Open Air Cinema
For something totally special and different, spend an evening under the stars watching movies in the most amazing surroundings. It's like old-school drive-in, but without the car! There's a different venue every night, from Tuesday to Saturday, and a huge variety of movies will be playing throughout the season. Whether you're a Mamma Mia, Pirates of the Caribbean, Finding Nemo, Dirty Dancing, The Shawshank Redemption or Pulp Fiction type of person, there is something for everyone. So check out the line-up and book your tickets for a magical experience.
MARKETS
Image: Cape Point Vineyards
It's hard to keep up with the massive variety of markets on offer. Just know that you will almost always be able to find one when you're in the mood for one. There's Spier Werf Market on the Stellenbosch wine route, Slow Markets at Willowbridge and Stellenbosch, Oranjezicht City Farm Market near the V&A Waterfront and the Neighbourgoods Market at the Old Biscuit Mill in Woodstock every Saturday morning. Bay Harbour Market takes place in Hout Bay every Friday, Saturday and Sunday while Lourensford Harvest Market is a good way to spend a Saturday or Sunday in Somerset West and Blaauwklippen's Family Market is a glorious Stellenbosch Sunday event. Lourensford has special Christmas markets from 4-6 December and Blaauwklippen from 15-19 December. Thursday sundowners can be enjoyed with incredible views and delicious market fare at the Cape Point Vineyards community market.
(NOT YOUR AVERAGE) WINE TOURS
If you know the winelands well then you may be tempted to skip this section – but don't! Think bespoke, think curated, think unique and then you've understood a little about Explore Sideways and the tours that they offer. Each tour is tailormade to your particular interests and there are no tour busses in sight. This is really something fantastic for the holiday season, no matter your winelands level of experience. Family, adventure seekers, golf lovers, romantics – there's a tour for you. And if there isn't, they'll create one specially. Explore the options and book via their website or download their app.
SEVENS RUGBY
The second round of the World Rugby Sevens Tournament takes place at the Cape Town Stadium on 12 and 13 December 2015. There's sure to be a fantastic vibe as 16 teams face each other in super short, action-packed matches. It's a very popular event and tickets have been flying so grab yours if you still can!
CHRISTMAS CAROLS
Christmas carol events
Get into the Christmas spirit with Carols by Candlelight at some beautiful venues. Steenberg presents all the family favourites in Big Band style on the lawns in front of Catharina's Restaurant on 17 December 2015. Ticket prices include a complimentary glass of wine and you can buy more at cellar door prices. Various food items will be on sale or take along your picnic. Tickets must be purchased in advance.
Carols at Kirstenbosch is a very popular annual event featuring the Cape Town Concert Brass and the Cape Town Male Voice Choir. It takes place in the world-famous Kirstenbosch National Botanical Gardens from 17 to 20 December 2015. Get there early to pick a prime picnic spot, enjoy the pre-concert entertainment and watch the sunset in breathtaking surroundings. Tickets are available from Webtickets.
CONCERTS
Image: Kirstenbosch Summer Sunset Concerts
There are plenty of summery concerts taking place and your choice will depend very much on your music preference. From electro to classical and everything in between!
De Waal Park in Oranjezicht hosts free Concerts in the Park on Sundays with a great line-up scheduled for the Mayor's Gala on 13 December 2015. The first act is at 15.00 but get there early as space is limited.
Kirstenbosch presents their popular Summer Sunset Concerts every Sunday with tickets priced from R80 to R175. Acts include Mango Groove on 13 December, Jimmy Nevis on 27 December and Jeremy Loops on New Year's Eve. Bookings are through Webtickets.
Acclaimed conductor Richard Cock joins with the Oude Libertas orchestra to present an evening of music from popular Broadway shows on 18 December 2015. This entertaining outdoor concert takes place at the Oude Libertas Amphitheatre and starts at 8.15pm. Book via Computicket.
Electronica and dance group Goldfish will be at Shimmy Beach Club for Submerged Sundays sessions on 13, 20 and 27 December 2015. Festivities start at 3pm and tickets are priced from R100.
On 27 December the Sizzled Summer Sunday Music Fest takes place at The Castle of Good Hope from 1pm as a precursor to New Year's Eve celebrations. There will be plenty of food trucks, games, and pop-up stores to go with all the live music acts. Tickets through Computicket or at the door.
This is just a taste of the festive season events on offer. Let us know what plans you have and what else is hip, hot and happening!