It's Warm in Here – Top 10 Reasons to Book a Villa Stay NOW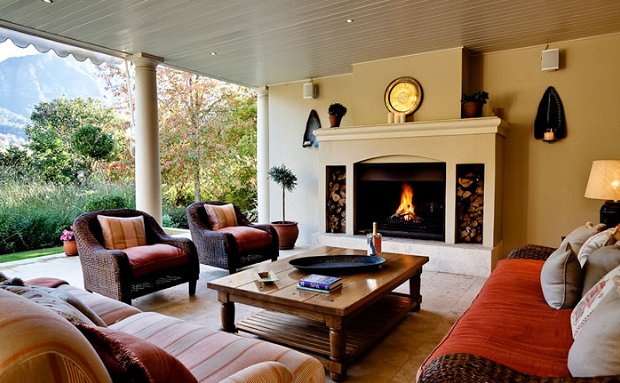 Things may be turning a little cooler and the pace slowing down gradually, but it's definitely not the time to hibernate and forget about travelling.
Things may be turning a little cooler and the pace slowing down gradually, but it's definitely not the time to hibernate and forget about travelling. In fact it's the perfect time for a trip and a villa stay! Why, you ask? Well we have 10 reasons for you to pack your suitcase and hop on a plane.
1. THE WEATHER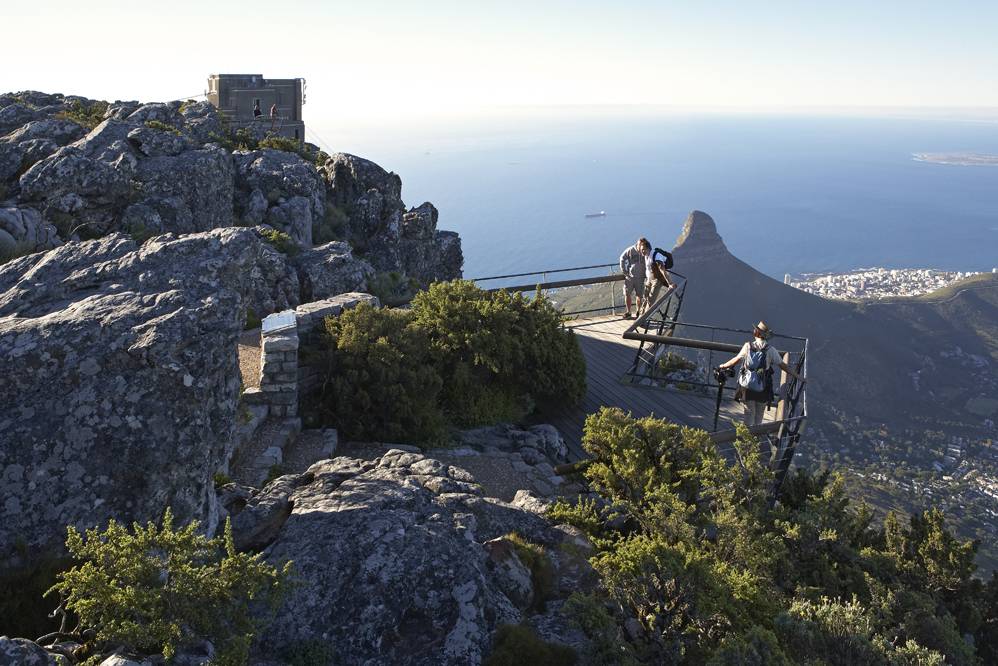 Image courtesy www.tablemountain.net
The season might be referred to as "winter" but don't let that put you off! This is not your European cold by any means. Many days are sunny and really pleasant, with temperatures averaging at 18.5 ºC. Not a London winter! And when they're not that sunny, see section 8 below. You won't be stuck indoors suffering boredom. In many ways it's a bonus not being as hot as summer. For one thing, you won't be as desperate for air-conditioners wherever you go! In fact, the ocean is actually warmer during these months than in Summer. Go figure…
2. VALUE FOR MONEY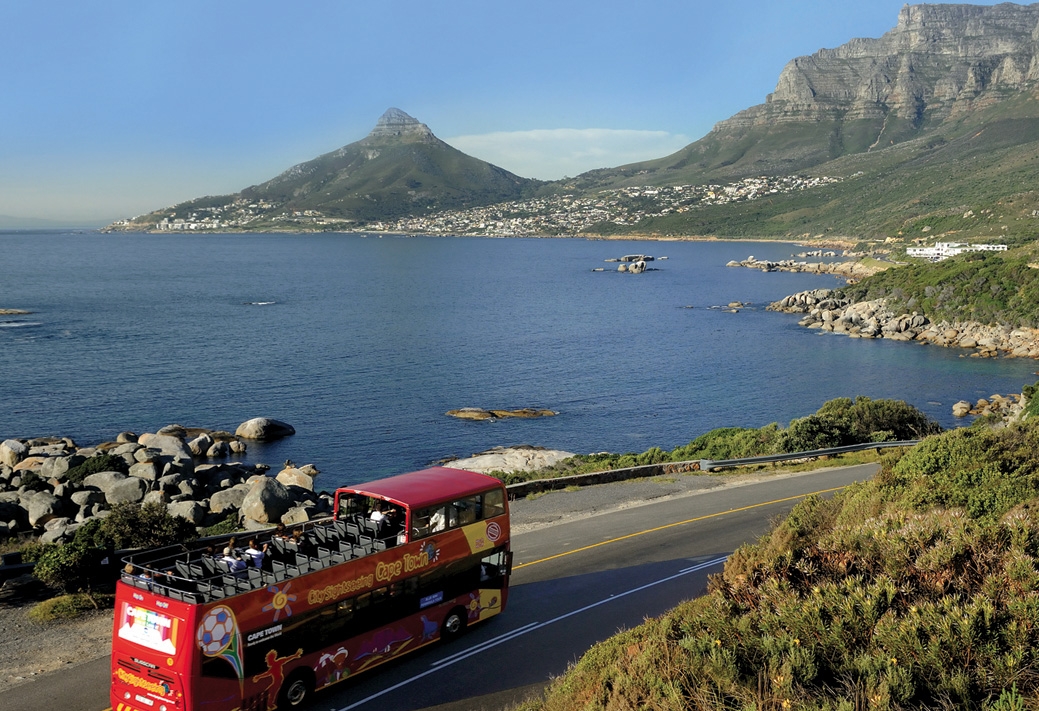 Image courtesy City Sightseeing Cape Town
Your villa stay is at the drastically reduced low season rate, the demand is less so your air tickets will be cheaper, and many attractions run fantastic special deals. Like the City Sightseeing bus tours and canal cruise, for example. Add to this the masses of restaurant specials (see no. 4 below) on offer and you're in for a fantastic experience getting more for your money.
3. FIREPLACES & DINNER TABLES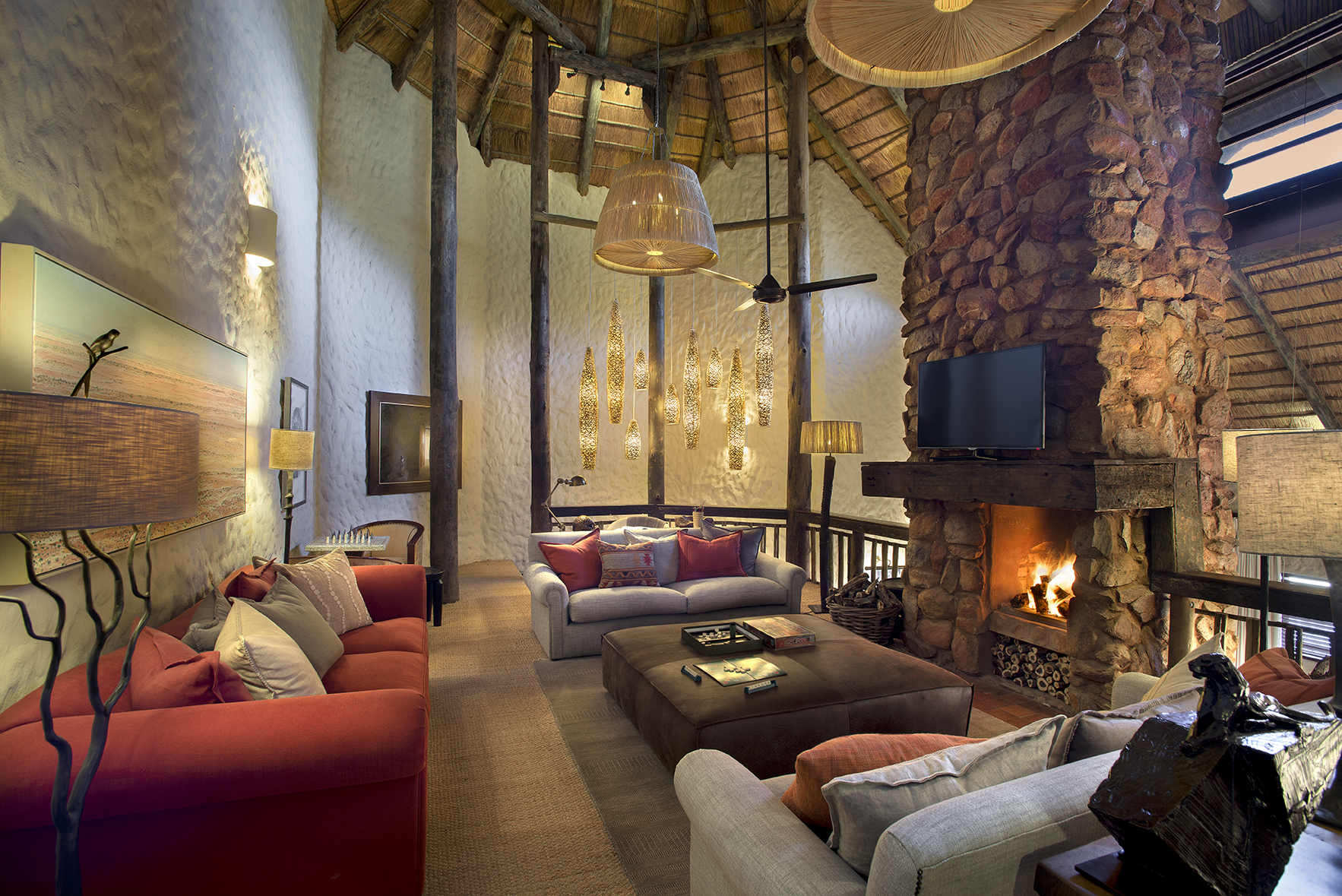 Cosy villa fireplace
This is a great time for the privacy of a villa stay. It's a time when your villa fireplace should be lit and your table set for a warm gathering of friends or family. It's a time to get cosy with a glass of exceptional red wine, a gourmet meal catered in your own villa kitchen, and the mesmerizing glow of flames. This is comfort time and there's nowhere better than a villa.
4. TOP CLASS RESTAURANTS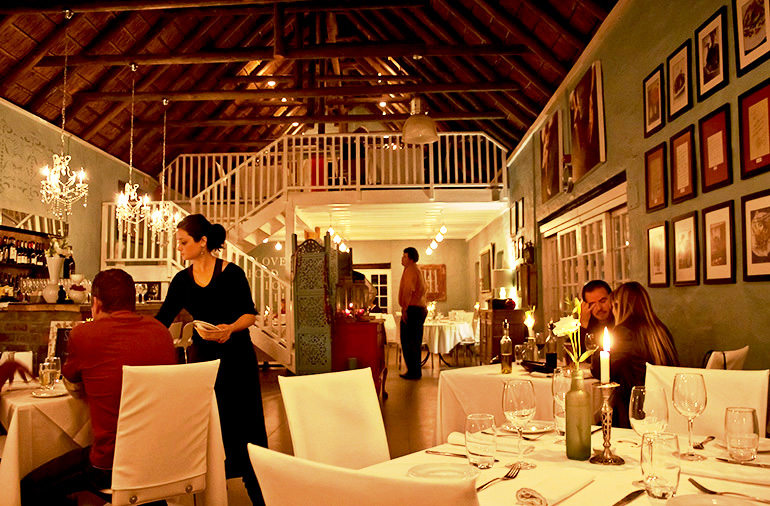 Image: The Foodbarn
Incredible restaurants are booked up well in advance over high season, but at this time of year there is a better chance of grabbing a sought-after table. Sometimes even at the last minute, as the fancy takes you! To make them even more appealing, if that's even possible, many run incredible special menus and offers that you can only find at this time of year.
5. TAKE A BREATHER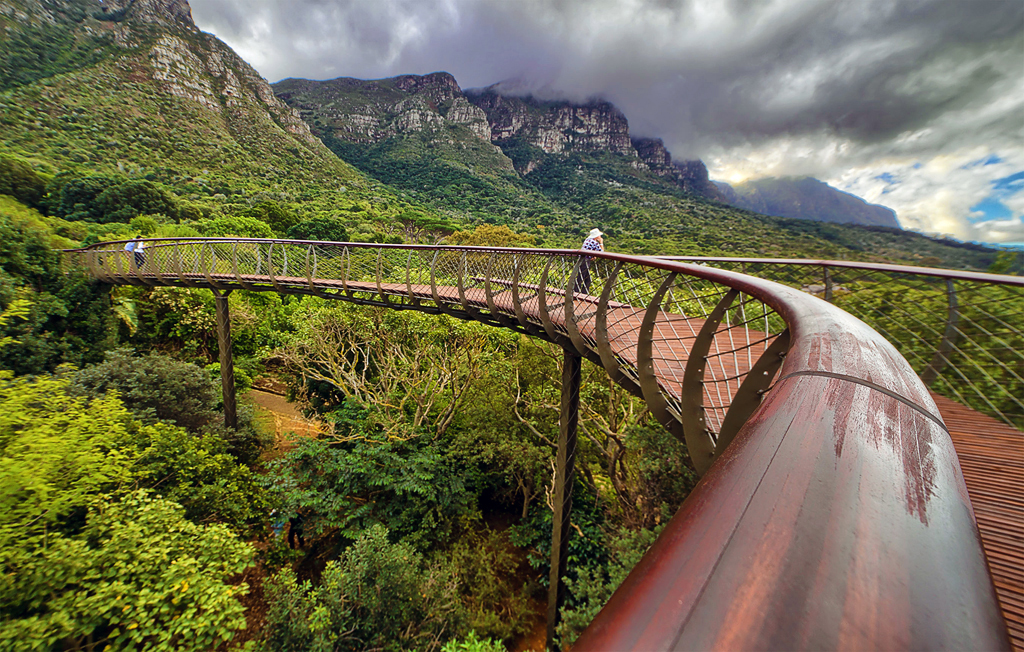 Kirstenbosch Boomslang – image courtesy Bipin Prag
Nature is transforming all around your villa with everything enticing you to take the pace just a little slower. It's a time of rejuvenation with wildflowers blooming and whales calving. The green season is a sight to experience so take a drive up the Cape's west coast, head off to Kirstenbosch, or hike one of the incredible routes. And then pamper yourself with some special spa time. But all in all, just enjoy how the frenetic pace calms right down and allows you to take it easy.
6. THE CAPE OF STORMS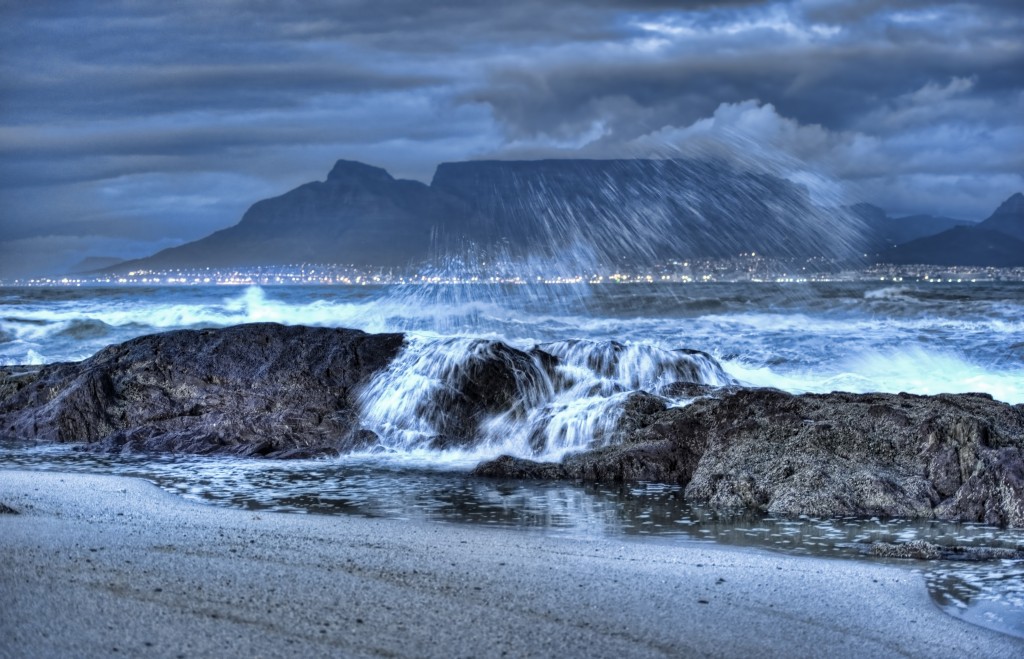 Image courtesy www.piersvan.com
While the weather is generally awesome, when the rains DO come then they sometimes bring absolutely amazing storms. The cold front sweeps in across the ocean and the waves swell and crash against the rocks. Where better to enjoy this spectacular display than from your beachside villa with a glass of Cape wine in your hand and your fireplace burning?
7. ACTIVITIES THAT ARE EVEN BETTER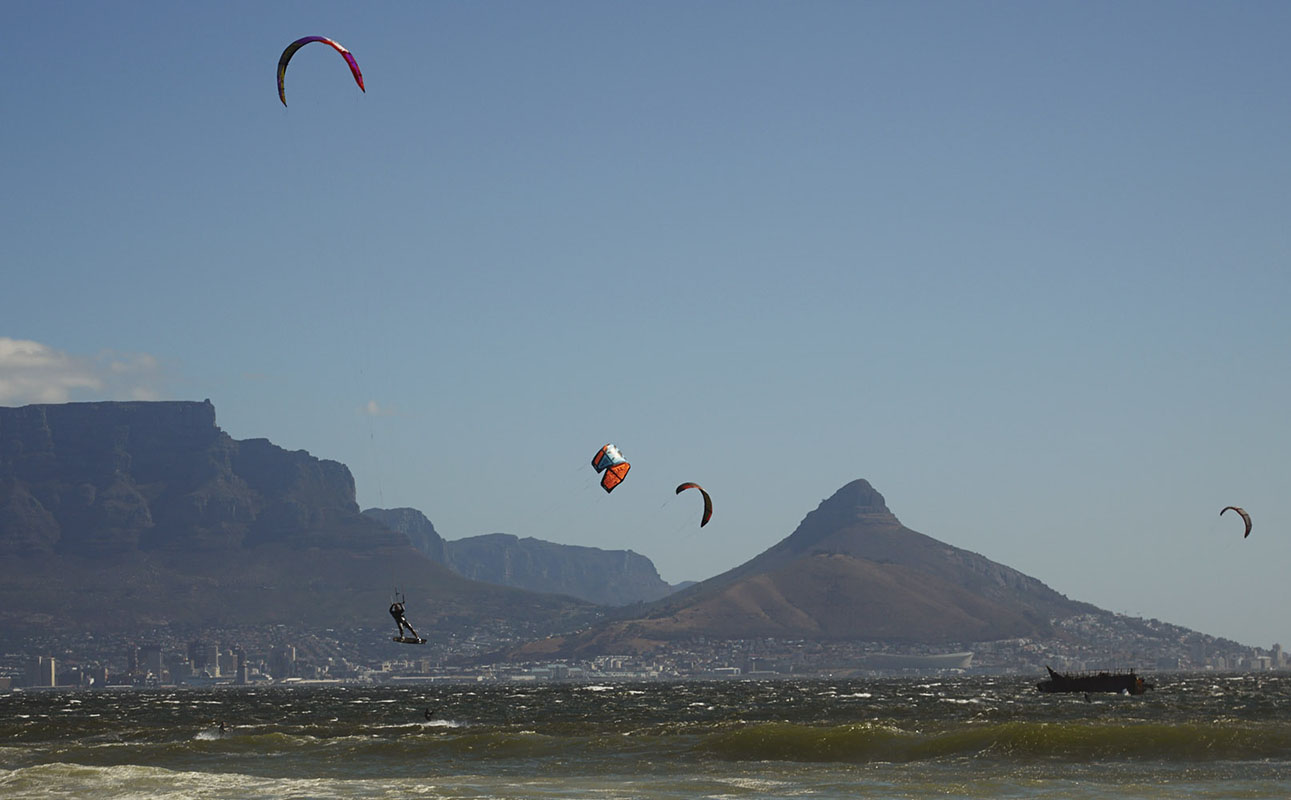 Kite surfing
Some of the classic activities that attract visitors to the Cape are even better in the Autumn and Winter seasons. It definitely isn't all about staying indoors!
May to September are the best months for surfing, supping (stand up paddling), long boarding, kite-surfing. The ocean is warmer, the wind conditions better, and the waves bigger for grabbing your board and hitting the water.
8. WHEN IT RAINS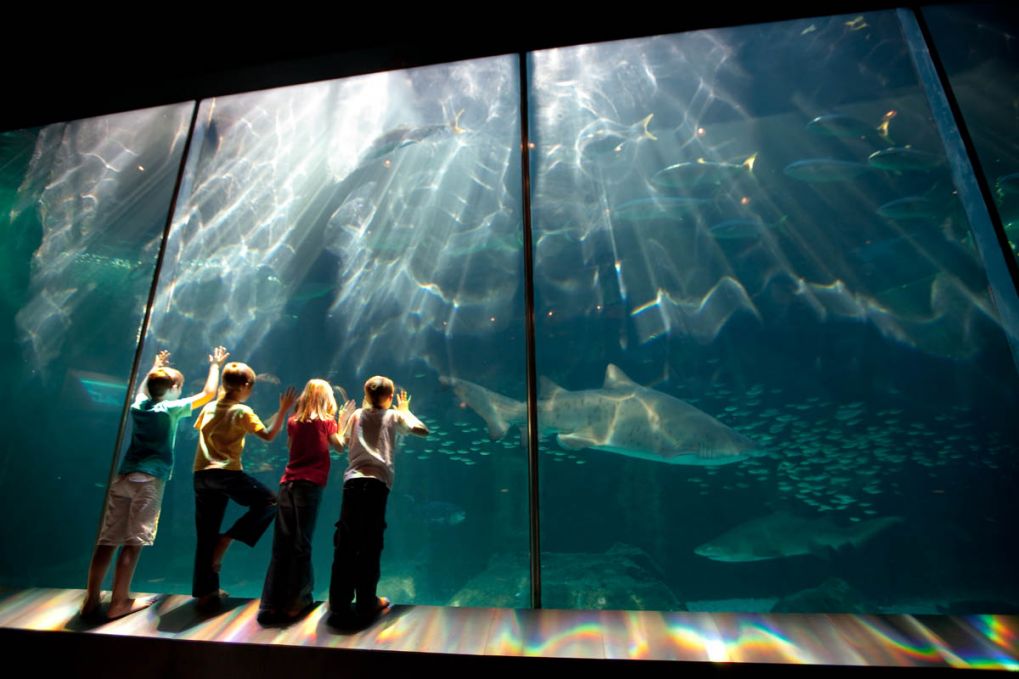 Two Oceans Aquarium
There's always the choice of enjoying the peace and privacy of your villa while relaxing with a book, boardgames, surfing the web, or catching up with friends and family. But there's plenty to do when you want to get out and about. A variety of museums are filled with rich information to keep you occupied for hours. The Two Oceans Aquarium, Cave Golf, HintHunt Escape Game, Newlands Brewery tours, and all the wine, beer, chocolate tastings plus restaurants, art and artisan shops available at Spice Route Destination are just a few of the amazing activities to be enjoyed no matter the weather.
9. THEATRE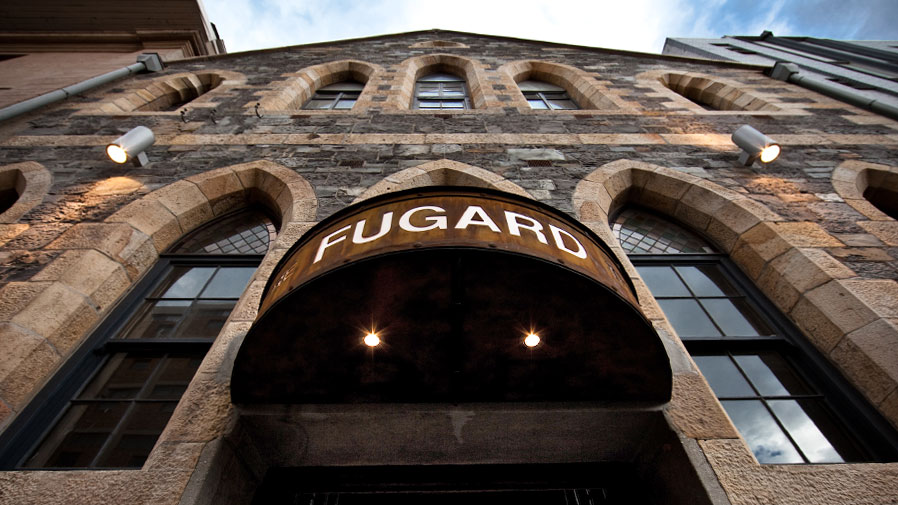 The Fugard Theatre
With the sun setting a bit earlier it's a good time to head indoors in the evenings and spend it being entertained at one of the many theatres offering superb live shows. You can book for some great musicals at The Fugard Theatre with Cabaret on now and West Side Story on from the end of July. Incredible ballet can be enjoyed in A Spartacus of Africa at Artscape while A Little Shop of Horrors is on at Theatre on the Bay and will be followed by an array of drama, comedy and dance. Spoilt for choice!
10. MARKETS & GLUHWEIN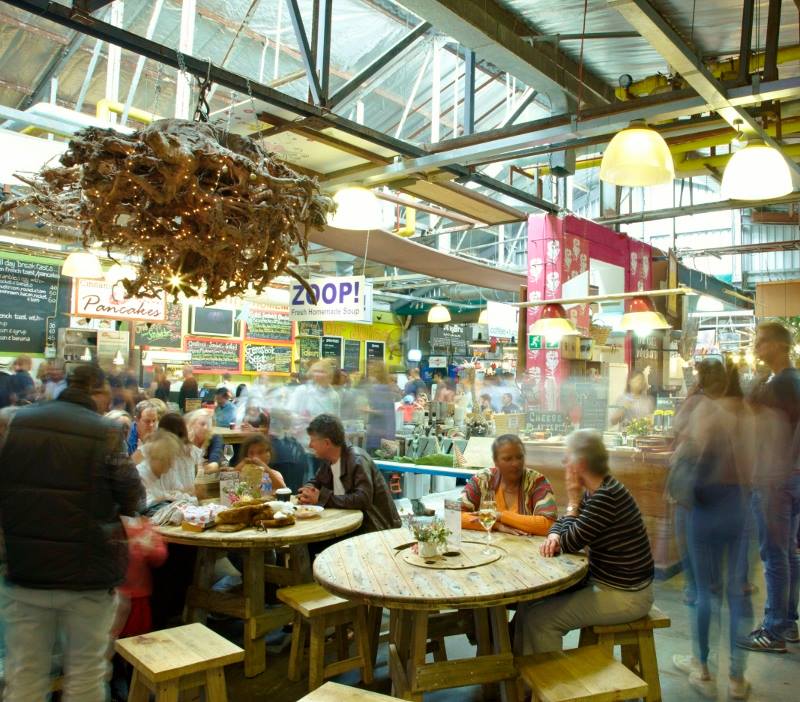 Image courtesy Bay Harbour Market
Don't forget the many fantastic markets all around the Western Cape. These are definitely not seasonal events and take place rain or shine. Fires and heaters make for a cosy atmosphere on milder days and as soon as it turns a bit chilly a clever stallholder is sure to have Glühwein available! Who can resist local art, delicious deli products, music, and a warm atmosphere?
So what are you waiting for? Book your villa and get packing for the glorious Cape!