A Festive Cape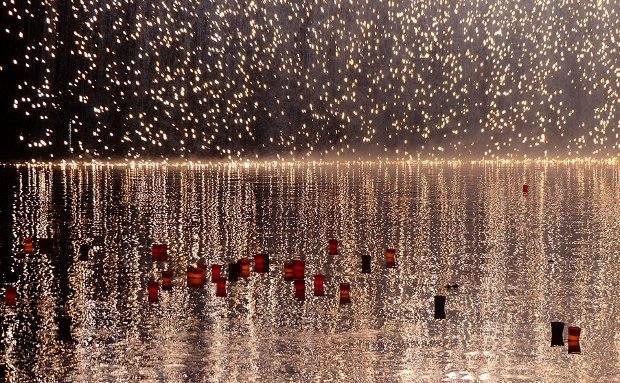 With the festive season upon us, we got to thinking… What does a festival mean to us Capetonians? Music, ambience, good food, great wine (of
With the festive season upon us, we got to thinking… What does a festival mean to us Capetonians?
Music, ambience, good food, great wine (of course), laughter, merriment and togetherness. Festivals are, in essence, a celebration. And in December, we often find ourselves a little tired after a long and busy year. Allow us to help you get your groove back with festivals that will lift your spirits and send you singing and dancing all the way into 2019…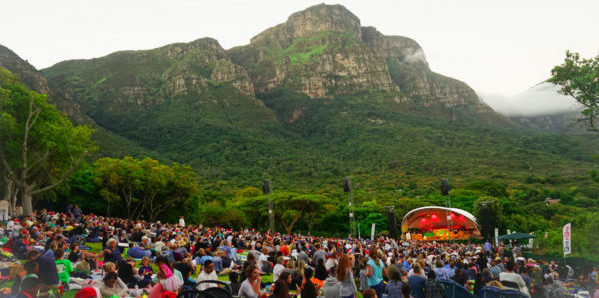 Image credit: Rotary Club of Kirstenbosch
CHRISTMAS CAROLS – KIRSTENBOSCH
Thursday 13 – Sunday 16 December 2018
Kirstenbosch Botanical Gardens
This is the most renowned celebration of Christmas carols in the Cape. Be a part of the moment when the botanical gardens come alive and aglow with people in song. This is an exceptional setting at the foot of Table Mountain for a picnic dinner with the ones you love.
Cape Town Concert Brass and the Cape Town Male Voice Choir will be performing. A key prerequisite is that everyone joins in and sings along to all of the carols, as if we needed to be encouraged! A perfect event for all ages, families, friends and couples, this an unforgettable evening surrounded by verdant gardens.
Tickets can be purchased via Web Tickets
STAY AT: North
ENQUIRE: [email protected]
Image credit: Ben Brown
NEW YEAR'S EVE – JEREMY LOOPS
Monday, 31 December 2018
Kirstenbosch Botanical Gardens
Still unsure of what to do in Cape Town for New Year's Eve? Allow us…
Yes this is the second mention of Kirstenbosch Gardens, but it really is the place to be this month. One of our favourite vibey local artists… An incredibly picturesque location… Welcome in 2019 with foot-tapping beats which are sure to get you up and dancing open-toed on the lawns as soon as Jeremy Loops starts that harmonica. Bring a blanket, a bottle of champers (in a bag) to pop open as the clock ticks twelve and your favourite people. You are in for one of the most memorable New Year's Eve events in the country.
If a live band and the great outdoors isn't what you were looking for, chat with our team for a wide range of options to celebrate in your own style. From superb restaurants with delicious set menus to beach parties, outdoor festivals and even hikes, there is something for everyone.
Tickets for Jeremy Loops can be purchased at Web Tickets
STAY AT: Villa Olivia
ENQUIRE: [email protected]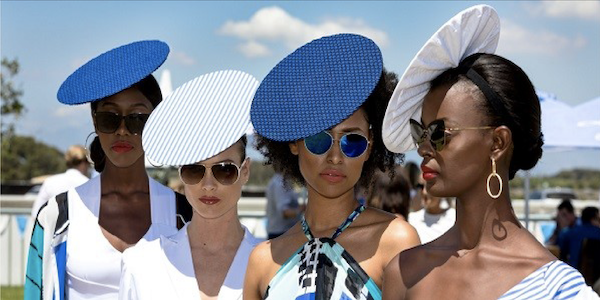 DAY AT THE RACES – L'ORMARINS QUEEN'S PLATE
Friday 4 & Saturday 5 January 2019
Kenilworth Racecourse, Kenilworth
Named as "The top event on Cape Town's social calendar" by The Cape Times, dress up for this is Cape Town classic. Blue and white attire only!
Place your bets and "get fezzy" with bubbles and cocktails throughout the day. Find the "thrill" of your favourite horse crossing the finishing line, or simply enjoy a beautiful summer day out with good music and cool company – local celebs and socialites are usually out in abundance. 18years and older welcome, it truly is an elegant affair.
Tickets can be purchased at Computicket
STAY AT: Ailyssa
ENQUIRE: [email protected]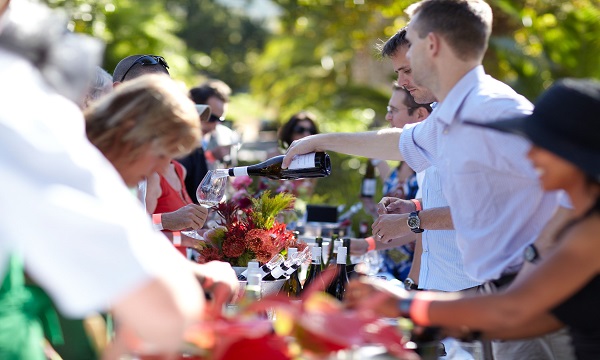 WINE & FOOD – CONSTANTIA FRESH
Sunday, 24 February 2019
Buitenverwachting
2019 will be the 10th year that Constantia Fresh rocks the valley with its award-winning food and wine line-up featuring only the very best of the wine region. The popularity of this event is overwhelming and tickets are very limited…
The name stems from everything fresh that this festival has to offer. Savour creative seasonal food from some of Cape Town's best known chefs while sipping on reserve wines, limited releases and award-winning wines. The verdant setting at Buitenverwachting is complemented by fresh beats of a local band, warm sunshine and tastes of the Cape. Book your stay and tickets soon. Tickets have just been released and sell out fast!
Tickets can be purchased at Quicket
STAY AT: Maudville 
ENQUIRE: [email protected]