Market-ing around Cape Town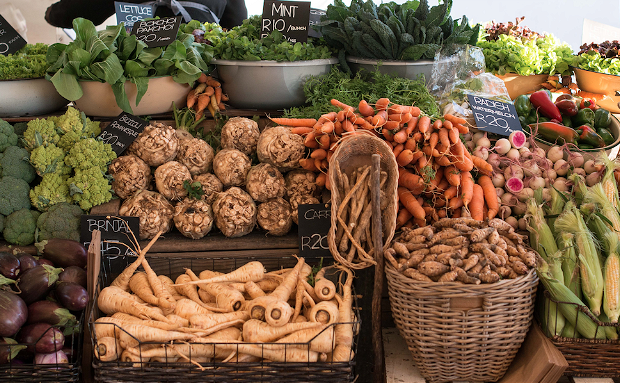 With there being an incredibly strong market-culture in Cape Town, we felt that it would only be fair to share a few of our weekly
With there being an incredibly strong market-culture in Cape Town, we felt that it would only be fair to share a few of our weekly market-ing secrets with you…
ORANJEZICHT MARKET
Saturdays, 9am – 2pm & Sundays, 9am – 3pm
Granger Bay Boulevard, Granger Bay, V&A Waterfront, Cape Town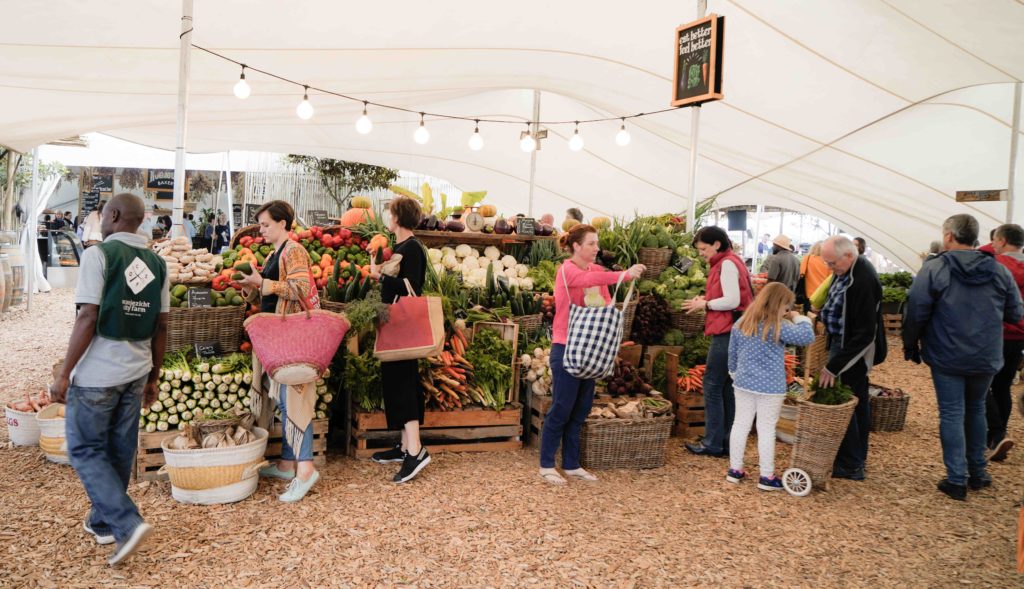 It is said that us Cape Tonians are creatures of habit wherein we find a sensational restaurant and make it our local haunt, or happen across a fabulous smoothie and never trial the vast array that remains on the menu … The Oranjezicht Market is the perfect example. We visited here when it first opened its doors, many moons ago, revealing an organic haven of earth-grown delights, and we never left…
Arriving in the early hours of the morning after a walk along the celebrated Sea Point Promenade, the oceanic view is cast in a golden glow as you sip on a nourishing cold pressed juice. Step from stall to stall as heady aromas fill the air with spicy curries, crispy baked breads and freshly ground coffee. There are some devilishly sinful treats to be had as well.
The day unwinds through a selection of favourite local dishes and artisanal fare, and before long, the bell rings announcing the final sales of the day. Gather a basket of nutritious ingredients before you go to enjoy in the privacy of your Icon Villa together. Forgot something you needed? Thankfully, they have now opened their doors on Sundays as well (trust us, one day just isn't enough!).
STAY AT: North or Bay Vista
ENQUIRE: [email protected]
BLUE BIRD MARKET
Fridays, 4pm – 10pm & Sundays, 11am – 4pm
39 Albertyn Rd, Muizenberg, Cape Town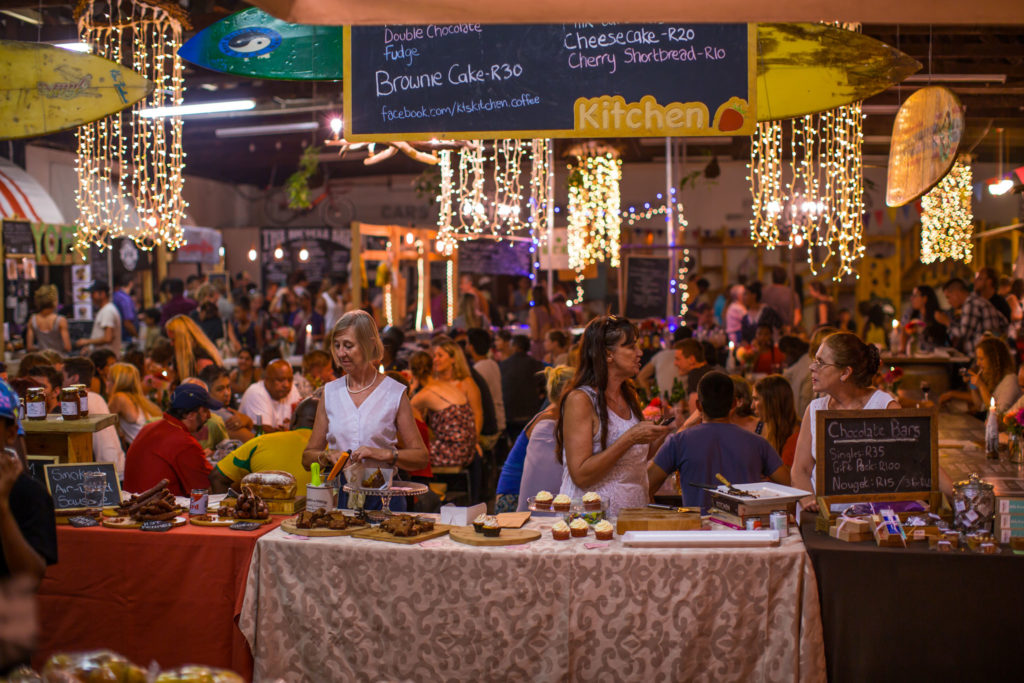 Slow down and move gently into your weekend beginning with a Friday feast at the cosy Blue Bird Market. Found in an area characterised by inspirational murals on the walls and surfers strolling the sidewalk after their sunset surf, we have a local-love for this one.
Just before stepping in, the friendly buzz of chatter tingles through the air complimented by the slow drum beats of the band. Sip on the most spectacularly fermented Kombucha that dances across the palette. Indulge in an Asian or South American-inspired culinary adventure. There's little bit of something for everyone including flat breads filled with a kaleidoscope of toppings and blossoming flowers so bright they would illuminate even the cloudiest of days.
Fridays are truly festive. If you feel like a slow day around sandy Muizenberg, walk straight out of the crashing waves  after a refreshing Sunday surf into this welcoming atmosphere.
STAY AT: Chic Views Studio
ENQUIRE: [email protected]
MOJO MARKET
Mondays – Sundays, 8am – 11pm
30 Regent Road, Sea Point, Cape Town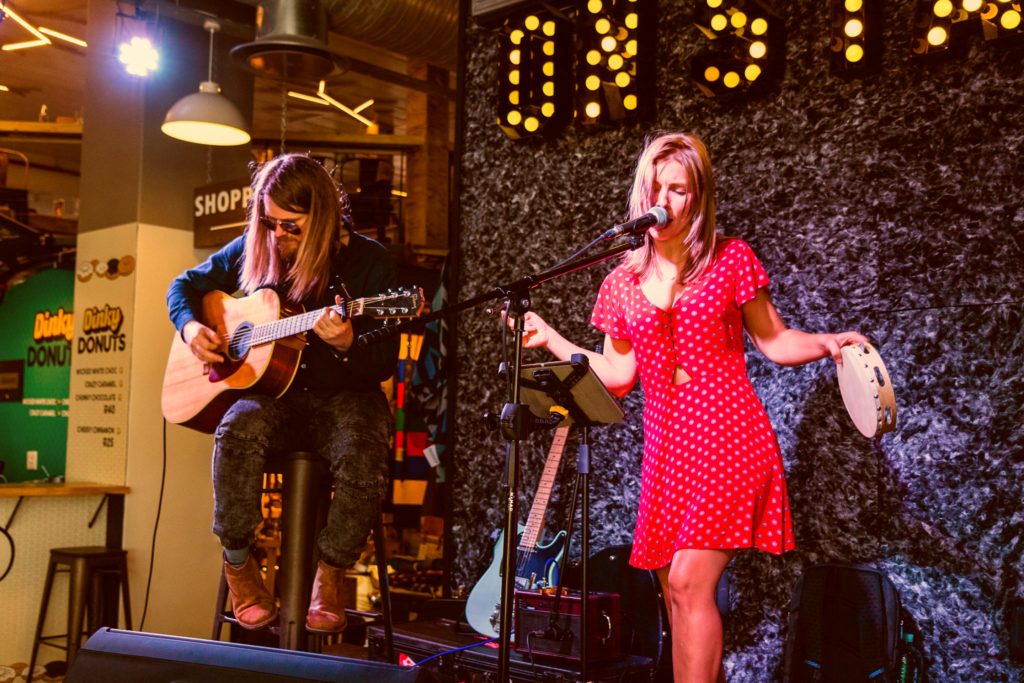 Begin your journey to the Mojo Market admiring the sunset on a cool evening as you walk swiftly along the Sea Point Promenade. If you feel like a quick swim before your visit, find yourself wiggling the sand between your toes and taking a crisp dip in the Atlantic just a few steps away. Awaiting you is a gin bar bursting with a variety of delicious gins and a Poké Bowl from Hokey Pokey (the trendiest treat in the city made up of sashimi, edamame beans and a mix of other delicious additions of your choice).
Move and groove your way around the artisanal food stands while you feel the beats of the live band. Geared for sports-lovers, there is nothing like sitting at the bar drinking one of close to a hundred beers on tap and watching a game of sport before heading back to your Icon Villa for a dreamy night's sleep.
STAY AT: Jade 'd Luca or Villa Andrena
ENQUIRE: [email protected]
ROOT44 MARKET
Saturdays & Sundays, 9am – 4pm
R44, Stellenbosch 7600, South Africa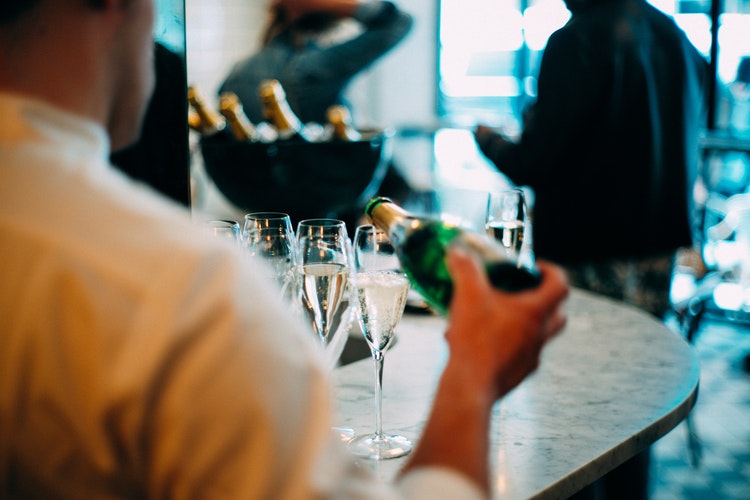 Surrounded by an array of vineyards and trees, explore Root44 market in all of its natural beauty. Kick start your day with a 5km Parkrun around the winelands on Saturday morning, and then onto the rustic market for a few well-deserved treats (don't worry the run is voluntary, but enjoying the market is a must!).
Kids go wild in the natural wood play park with plenty of entertainment on offer and big, open paces to keep them out of trouble. After all, parents need some down time too!
Browse the exquisite range of hand-picked antiques, jewellery, homeware, leather goods and a variety of other delicately precious things. Since you're in the valley where some of the most devine wines, cheeses, charcuterie products and olive oils are made, taste your way through it, and maybe take a little bit of the Root44 Market home with you…
A true Icon experience, there is also an oyster and bubbly bar – because any time of day is perfectly suited for a glass of bubbles…
HOT TIP: With markets trending hard in and around Cape Town, finding a spot to sit can be a challenge. At Root44, there is ALWAYS seating available and a lot of shade as well.
STAY AT: Garden Villa
ENQUIRE: [email protected]