Massage fingers that can "see"
Posted on Tue June 29, 2010 in
Blog
.
It's not the most prepossessing place, the Light and Healing Centre: Deep in southern suburbs, in a funny little house opposite an imposing block of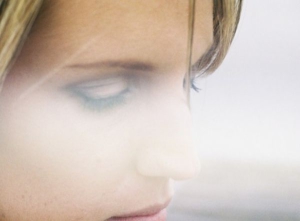 It's not the most prepossessing place, the Light and Healing Centre: Deep in southern suburbs, in a funny little house opposite an imposing block of flats on Wynberg's Main Road, the central city artery along which that uniquely South African sound bounces of the jaywalkers: "Whine-burg, taxi! Whine-burg taxiiee!"
Not one to judge a cover, I buzz myself through the gate, ready to experience what has been billed by a friend as "the most amazing massage ever". And, at R170 for a one-hour full body treatment, surely the cheapest. But it's not the price that has lured me off the beaten tourist track.
Massage can be a powerful motivator. I should know. I took it up when I was in my late 20s, practising on the man who was my flatmate at the time – one year later we were married. I gave it up after that, opting instead to be a recipient under professional hands in aromatic rooms (my favourite to date being the Librisa Spa rooms at the Mount Nelson hotel) or rewarding my husband with the occasional treat (the Arabella Spa on the city Foreshore is a great choice for men). But along with the fluffy towels and choice of expensive oils, something essential to the art of massage – an element of true therapeutic care – had been lost.
A tall woman in a blue uniform and matching turban jerks me out of my revery, taking the obligatory medical history form from me. Her pale eyes stare at a spot just past my head as she welcomes me to the Centre, then ushers me into a room where she introduces me to my therapist, Sibusiso. With the curtains drawn over the single window I can barely make her out: a largish shape stationed next to the bed and apparently staring at the wall opposite, though it is hard to tell what she's looking at as she is wearing dark glasses. When the door is closed the room is virtually pitch black. And here, if you'll pardon the pun, is the rub.
Staff at the Light and Healing Centre are all blind, or partially sighted, their "benign fingers" said to have "a vision of their own". Perhaps it is a kind of reverse 'ism' but the idea of being massaged by a blind woman (there are male masseuse too, should you prefer) is immensely appealing. Aren't those who are sensorily deprived in one sense often gifted in others? With luck, I think, shedding my clothes, grateful for the dark, Sibusiso's fingers will see a woman in her 43rd year, married for 15, who longs to be touched and pummeled by someone whose only interest is her; who wants it harder here, softer there, longer there…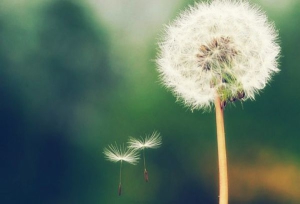 Ten minutes into the treatment and my skin tells me that what Sibusiso's fingers "see" is a lump of flesh that needs rhythmic rubbing. Despite the aromatic oil her hands are abrasive – a far cry from the smooth middle-class paws of your average spa therapist. But as she works her way up my feet and legs, and starts to work on my back and neck, I start to swing into a meditative state of bliss. She turns me over, working on my legs, stomach and chest. By the time she finds the pressure points in my scalp I keep waking myself up with snort. If wasn't so deeply relaxed I'd berate myself for missing even one minute. As it is, at R170 per hour of bliss, I'll just buy me another.
LIBRISA SPA Mount Nelson 76 Orange Street; Gardens 021 483 1000:  R400 for 45 minutes; R550 for 60 minutes; R650 for 80 minutes.
ARABELLA SPA The Westin Gran Hotel Lower Long Street
X for x minutes etc
LIGHT & HEALING CENTRE 77 Main Road, Plumstead 021 761 9507: R100 for 45 minutes; R170 for 1 hour; R250 for 90 minutes.
Villa and hotel visits can be arranged for groups of 5 of more.