Shop like a local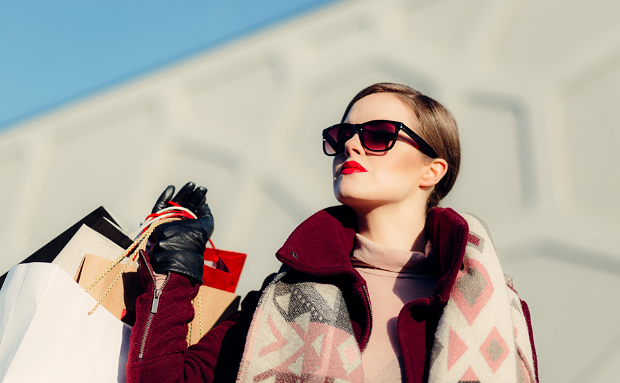 Can we let you in on a secret? We are pretty obsessed with our mountain, winelands and beaches. But, as important, we're also captivated by the magnificent shopping
Can we let you in on a secret? We are pretty obsessed with our mountain, winelands and beaches. But, as important, we're also captivated by the magnificent shopping that our city offers…
The area stretching between Bree Street and Long Street, in particular, is to Capetonians what Carnaby Street is to Londoners and Rue de Charonne is to Parisians. It's here, in a 1.5km radius in the epicentre of Cape Town, that you'll find stylish locals strolling the sidewalks in search of their favourite locally designed and made clothes, accessories, décor and art.
Good shopping, however, isn't limited to the city centre – there are many gems scattered across the outskirts of Cape Town that locals frequent on a daily basis too.
So, where exactly are the stores locals love, you ask? Well, look no further than our comprehensive shopping list below!
ACCESSORIES
Missibaba
Situated at the top end of Bree Street (closest to Table Mountain), is luxury leather accessories label Missibaba. Founded by designers Chloe Townsend and Lizel Strydom, Missibaba's bright, beautiful and detailed products are for those who want their accessories to make a fashion statement. Chloe and Lizel's collections – which ranges from clutches and hold-alls to belts and earrings – are often inspired by their travels, but remain entrenched in their South African roots. Every Missibaba piece is also handcrafted in Cape Town – allowing the Missibaba team to support skills development and employment opportunities in under-resourced communities.  
Kirsten Goss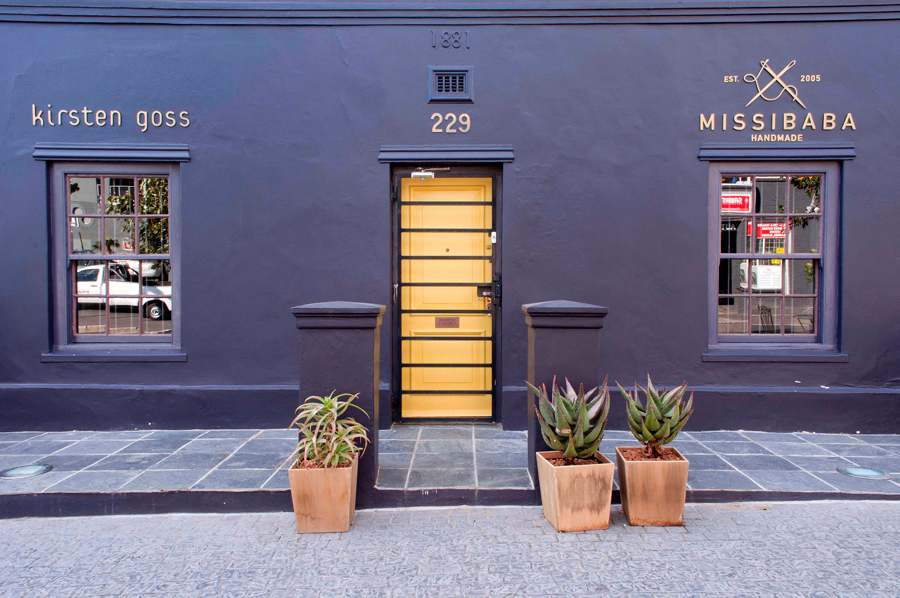 In the very same retail space as Missibaba, lies another local gem: Kirsten Goss. Kirsten is a qualified jewellery designer and gemologist who has become renowned for her handcrafted experimental, embellished and exquisite jewellery pieces.
Think: metallic cuffs, statement earrings, signet rings and more. And it's not only the locals who love to wear Kirsten Goss – we hear that Sarah Jessica Parker, Nicole Scherzinger and Rosamund Pike are huge fans too.
Linde Collection
Just a few minutes' walk down from Missibaba and Kirsten Goss on Bree Street, you'll find the famed Shortmarket Street. It's in this quaint little cobbled-stone lane that Cape Town's version of Tiffany's is perched: The Linde Collection. This exclusive boutique, owned by gem-specialist Philip van der Linde and his goldsmith wife Annemarie, is currently at the forefront of the custom-made jewellery movement in South Africa, and comes highly recommended by locals.
In addition to creating personalised pieces for their clients, Philip and Annemarie also educate their customers on the factors that determine the value of the stones they purchased and how to ensure it's value in the future. And those who are visiting Linde Collection to celebrate a special occasion (planning on getting engaged while in Cape Town or celebrating an anniversary?) make sure that you request some bubbles – the couple offers complimentary sparkling wine (as well as great coffee) to their clients.
CLOTHING
Klûk CGDT
The foreshore side of Bree Street is home to one of South Africa's most prolific designer duo's store: Malcom Klûk and Christian Gabriel Du Toit or Klûk CGDT as it's better known. Malcolm became renowned in the late 1990s and early 2000s as South Africa's Vera Wang with his sought-after wedding couture for local brides-to-be. In 2005 he joined forces with designer and partner Christian Gabriel, and today they're iconic for their luxury lady's ready-to-wear collections (think: soft, feminine, dreamy lines and tones).
The three story Klûk CGDT flagship store also houses Malcolm's bridal collections as well as homeware and accessories from other local designers.
MeMeMe
On any given day, this boutique emporium on Long Street is buzzing with trendy women shopping for an outfit that will say this is quintessentially 'me' (hence the name MeMeMe). Locals also adore the store for the fact that it only sells clothing, shoes and accessories by some of the country's leading designers including CHAPEL, MARETHCOLLEEN and Adam and Eve – more so, owner, fashion designer and sculptor Doreen Southwood carefully curates each collection that's for sale here. So know that you'll only see the cream of the crop of South African design.
Mungo and Jemima
If MeMeMe didn't satiate your thirst for South African fashion designers, then a mere hop and a skip across the road to Mungo and Jemima certainly will. This quaint little shop is the brainchild of fashion designers Kirsty Bannerman and Marian Park-Ross, and has been a firm favourite with trendsetters in Cape Town since it opened its doors in 2008.
Aside from showcasing their own clothing labels, Coppelia (Kirsty's chic, ultra feminine label) and GOOD (Marian's easy-to-wear label), Mungo and Jemima also feature handpicked items from designers such Margot Molyneux (simple but elegant clothing), Famke (bespoke silver and brass jewellery) and Pichulik (bright ornamentation jewellery – they make for great gifts!).
DÉCOR
Skinny Laminx
A few stores down from Missibaba and Kirsten Goss on Bree Street is one of our (and probably most of Cape Town's) favourite décor shops, Skinny Laminx. Founder and designer Heather Moore became well known in 2007 for her screen-printed fabrics – that features unique patterns that can only be described as a creative blend of Scandivanian meets African design. Today, Heather's fabrics are sold here as cushion covers, table runners, tea towels, aprons scarves and bags – all those things that will make ideal gifts for loved ones at home or for your own keepsakes.
LIM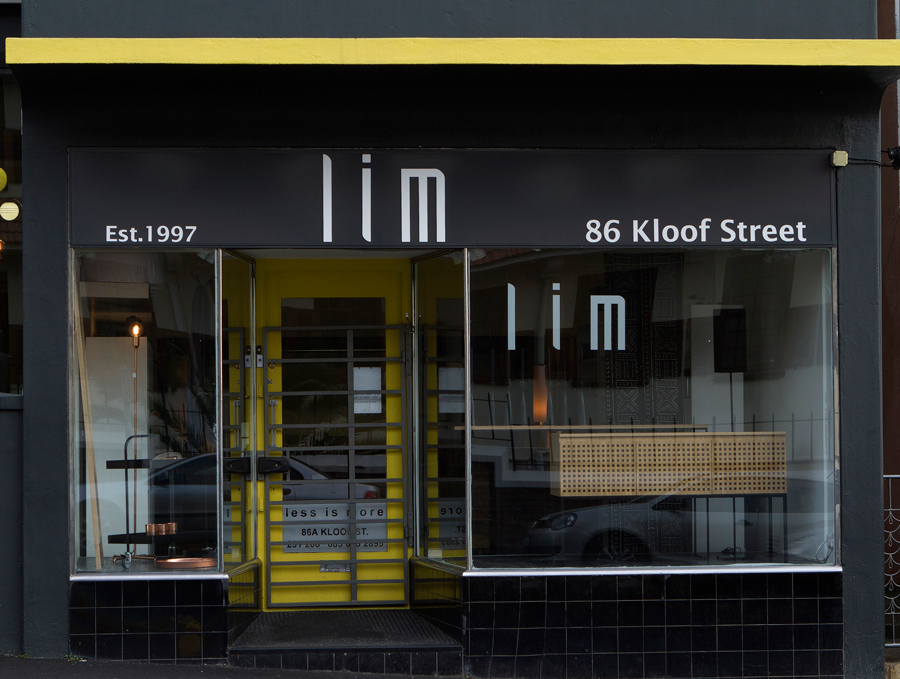 Kloof Street might be popular for its many amazing restaurants, but locals also love it for the number of great décor shops that line the sidewalks. One, in particular, is a little shop called LIM (acronym for Less Is More), which has been an institution with Cape Town's décor-enthusiasts for more than 20 years.
While the store is famous for its premium furniture pieces, locals also love their chic home accessories and gifts (think: vases, ceramic bowls, leather slippers, leather bags) – more importantly, though, everything sold at LIM is proudly handmade right here in Cape Town.
Old Biscuit Mill
You've probably heard that the Old Biscuit Mill in Woodstock (just outside the city centre) is a must-visit – especially on a Saturday when the famed Old Neighbourgoods Market is on. Truth be told, however, most locals actually steer clear of the area on a Saturday as it can get a little over-crowded. Rather pop by on a weekday when it's quieter and you can browse at your own pace. Look out for Quirky.Me, near the entrance. Here you'll be able to pick up, well, quirky kitchenware and gadgets, décor items, ceramic ware, books, stationary and even toys – everything sold in this adorable shop is made by local designers and craftsmen and women and will make for perfect gifts to spoil your loved ones back home.
While here, also look out for Imiso Ceramics, a gallery style store where locals come to either observe or buy the ceramic art works of founders and designers Andile Dyalvane and Zizipho Poswa. Their work is distinctly African by design and inspiration, but has an international flair to it – such as the Africasso Collection, where Andile's clay works were inspired by the works of Picasso…
P.S ONLINE SHOPPING IS A THING HERE
E-commerce is fast growing in South Africa at the moment, and our country has a few well-loved designers who are celebrated for their online shopping sites. In fact, many of them only sell online. So, after a long day of sightseeing, why not do a little bit of retail therapy on one of these sites – and get it delivered to your Icon Villa during your stay?
Sugar Tong Tong: colourful, chic African inspired jewellery and textile pieces such as fabric bags, cotton napkins and even clothing. Everything is made right here in Cape Town. Ships Internationally.
Jane Sews: simple, chic and classic apparel, leather footwear and accessories – ideal for the minimalist dresser. Founder and designer Amy Venter also make clothing for the ones! Everything is designed and made in Durban, South Africa. Ships Internationally.
Jennifer Middleton: All the luxury leather bags your heart can handle, but with an elegant African Twist – Jennifer's bags are exclusively made from Ostrich or Springbok hide. Ships Internationally.
All that's left to say is… Happy shopping!