Villa Highlight: The Sarili Safari Villa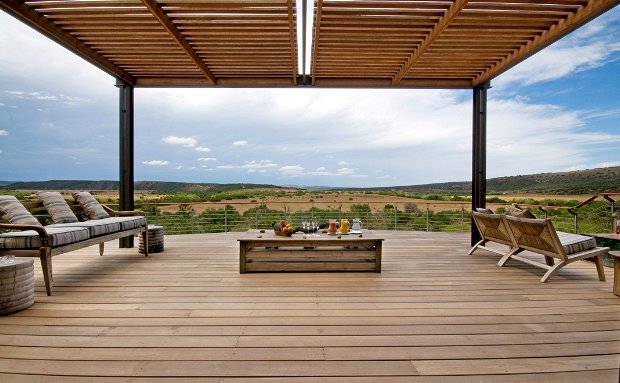 Sarili Safari Villa offers a unique take on the traditional safari experience. Located in the captivating Eastern Cape, on the renowned 25 000 Ha private
Sarili Safari Villa offers a unique take on the traditional safari experience. Located in the captivating Eastern Cape, on the renowned 25 000 Ha private Shamwari Game Reserve, it combines complete luxury and privacy with sensational big five game-viewing.
The villa is perfectly situated overlooking the famous Bushman's River. While the expansive deck, which is the ideal place to unwind with a good book and an amazing glass of wine, offers unsurpassed views of the savannah stretched below.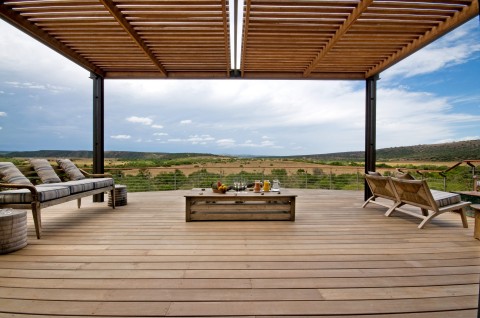 This gorgeous family-friendly property comfortably sleeps 10 and offers every imaginable luxury amenity from air-conditioning to satellite television, a swimming pool, a private chef, a private game ranger and vehicle for game drives and more.
If you're looking for the ultimate safari experience Sarili Safari Villa is a must!
For more information about Sarili Safari Villa visit our website.