6 Reasons NOT to stay in Camps Bay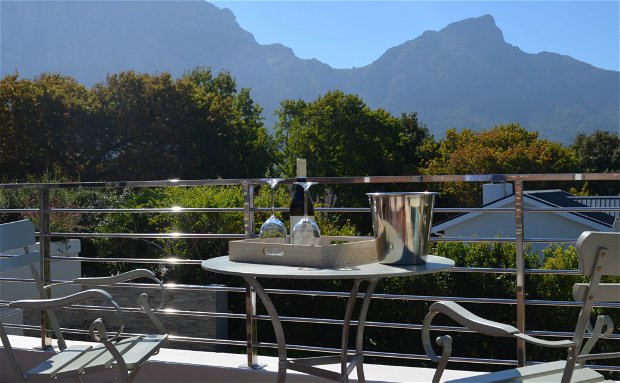 Did you read that correctly? Is it a typo? Quell that confusion and surprise. You have not misread anything. Cape Town is so much more
Did you read that correctly? Is it a typo? Quell that confusion and surprise. You have not misread anything. Cape Town is so much more than just Camps Bay!
The Atlantic Seaboard is often referred to as "Cape Town's Riviera" and has become synonymous with the Mother City. Camps Bay especially has this magnetic pull for anyone planning a trip to Cape Town. But, as gorgeous as it is, it would do this amazing city an utter injustice if the areas beyond Camps Bay were ignored.
To illustrate our point, here are our top reasons to opt to stay somewhere else.
1. NO BAD HAIR DAYS
We don't like to advertise it when trying to attract travellers to Cape Town, but it's not really a big secret: we have wind. When you're staying in Camps Bay, wind whipped together with drying sea air can have you whirling back to the frizz of the 80s.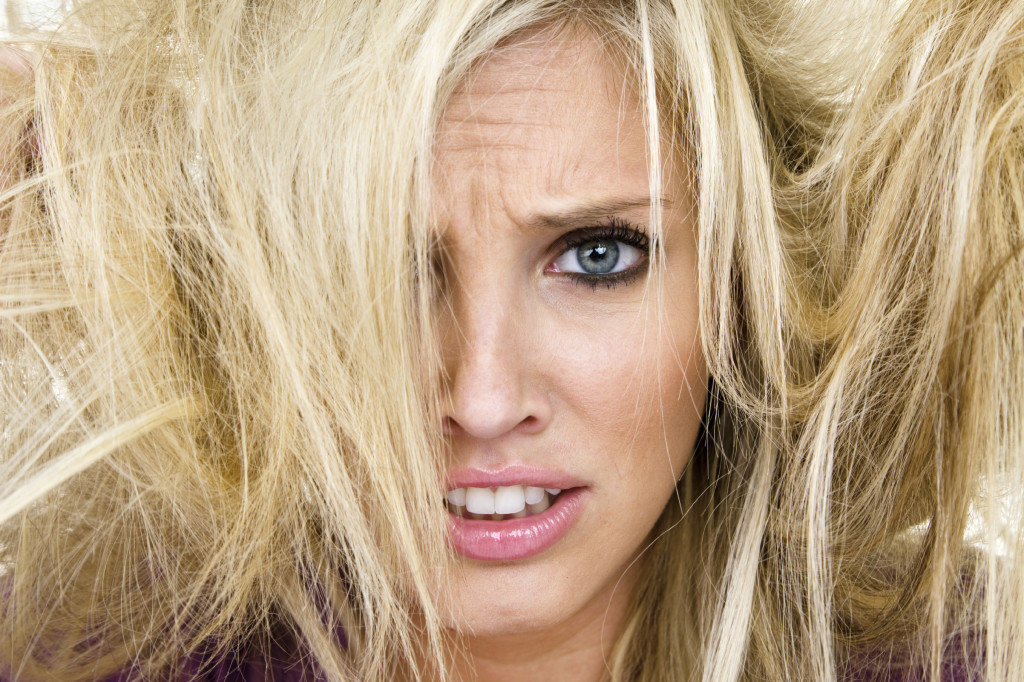 In contrast, Kirstenbosch National Botanical Garden is a great place to be when the wind starts picking up. Situated on the eastern slopes of Table Mountain it offers some shelter from the wind. If you're staying in Newlands or Bishopscourt then you're just around the corner from these absorbing and delightful gardens – take a stroll, have a picnic or enjoy a concert!
Useful tip: If the hair needs a little rescuing in Camps Bay, then we recommend popping in to Langaro for a gorgeous treatment to get your look back to the present. 
Rather stay here: The Orchard
2. LESS PESKY TRAFFIC, MORE PARKING
In large part due to its popularity, Camps Bay can get a bit on the crowded side. Queues of cars crawl around and over the mountain to reach the promenade, beach and restaurants. The view from your car is admittedly stunning with azure sea glinting in the sunlight and majestic mountains rising all around. But then you need to find parking…
Beautiful areas on the front slopes of Table Mountain have peaceful streets with plentiful parking. Roads to attractions, restaurants, shops or off to the winelands are accessed easily. And when the desire to pop over the mountain to Camps Bay hits, there's always Uber!

Useful tip: Avoid road rage entirely by letting someone else do the driving. Enjoy a great overview of the Cape Peninsula on the hop on/ hop off double-decker bus tour or have Explore Sideways collect you and spirit you off for a bespoke private tour customised just for you.
Rather stay here: Albert Cottage
3. EXTREMELY LOW TSUNAMI RISK
Not that Camps Bay has ever had a tsunami. Or even a warning of one. But if you're a bit panicky about potential holiday risks, staying away from beachfront areas will definitely reduce the chances of being affected by a tsunami.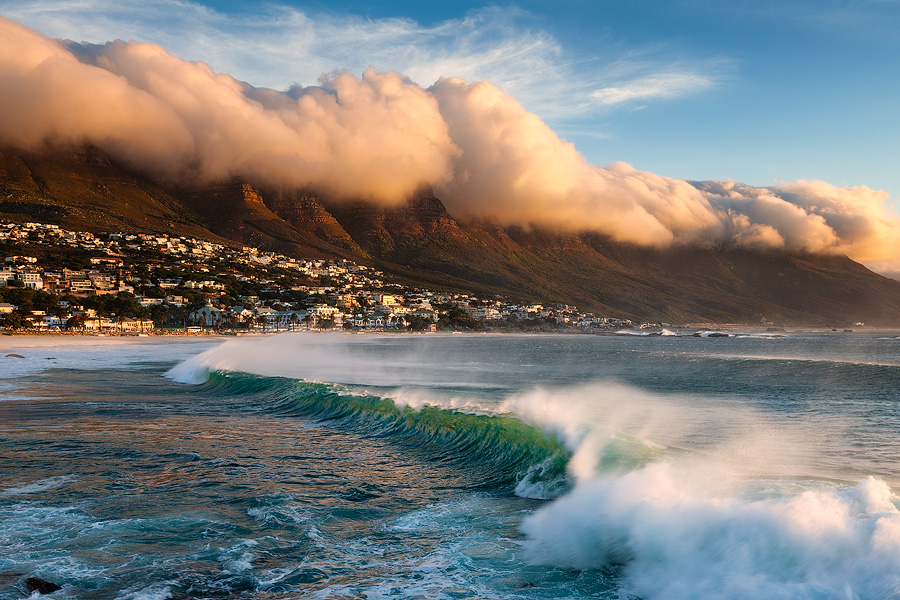 If the tide should start rising unexpectedly and the waves begin building, then Table Mountain will provide an excellent shield for those staying safely in the upper reaches of the City Bowl. That world-renowned mountain has many uses so residing with it as a backdrop comes highly recommended.
Useful tip: No visit to Cape Town is complete without spending a few hours on Table Mountain. Check out the aerial cableway's website to buy your tickets online and avoid the queues.
Rather stay here: St Johns 32
4. ESCAPE THE CROWDS
All those cars snaking their way over the mountain into Camps Bay have one goal in mind: the beach. If your timing isn't spot-on (read as: too early in the day for someone in holiday mode) then you will be that group squeezing your way on to a miniature patch of sand that cannot possibly accommodate your super-size beach towel and designer beach bag.
The sprawling southern suburbs of Cape Town, in contrast, is a widely spread plethora of forests, wine farms, restaurants and beaches. A magnificent drive over Ou Kaapse Weg leads you to Noordhoek and 8km of the most unspoiled and best protected beach along the Atlantic Cape coast. This soft white sand is popular for horse riding and walking while surfers flock for the excellent ocean conditions.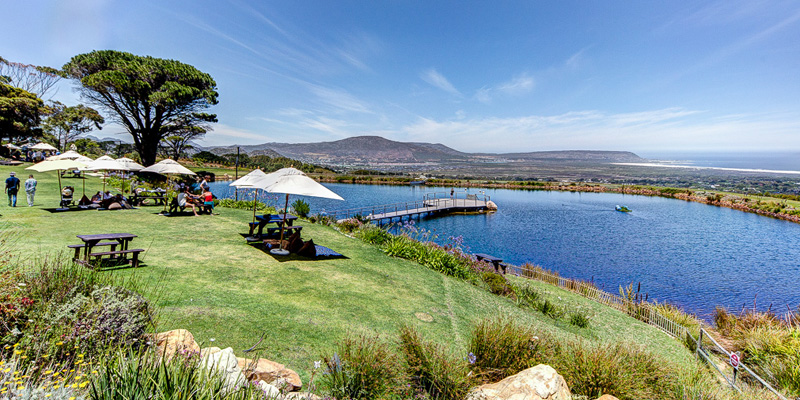 Useful tip: Enjoy a wine tasting at Cape Point Vineyards and then settle down around the lake with a picnic and breathtaking views. If you're there on a Thursday, stay on for the vibrant community market from 16.30.
Rather stay here: Silvertree Manor
5. BREATHTAKING VIEWS (IN THE RIGHT WAY)
Camps Bay has some absolutely phenomenal views. Picture postcard stuff that will have you snapping and Instagramming and posting away with #nofilternecessary. But then there are some other views that take your breath away. The beach can be a dangerous place filled with questionable fashion choices. And these questionable choices tend to migrate across to cocktail bars just as you're about to take a sip of your strawberry daiquiri. Most disturbing!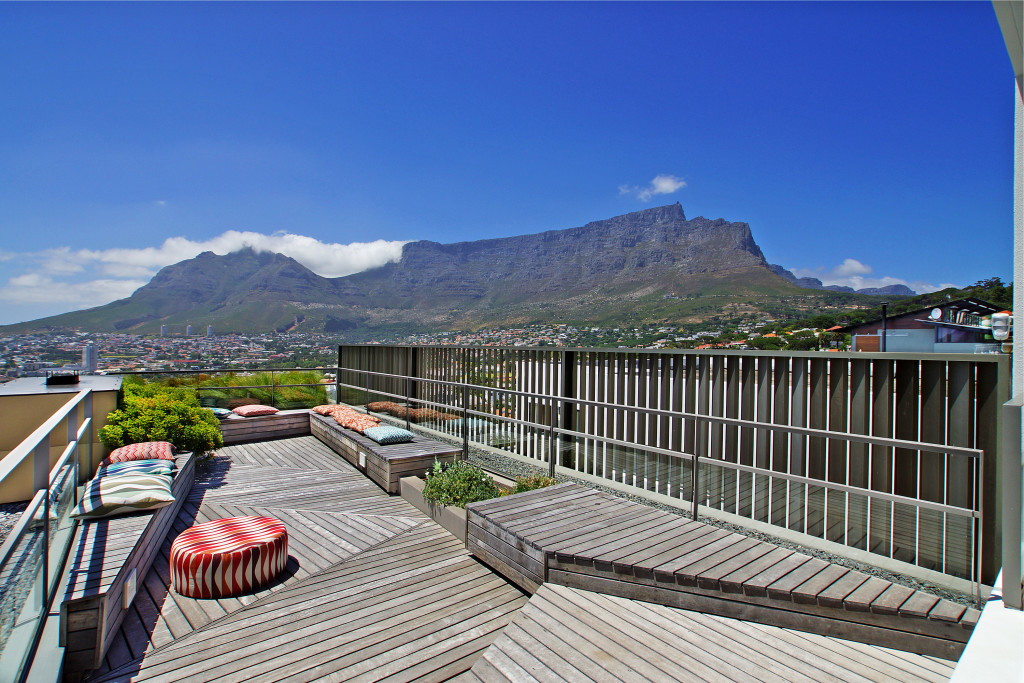 Thankfully, as soon as you get people away from all that sand, the views tend to improve. You can soak in the scenery, entirely unhindered by such scary sights, at magnificent wine farms, laid-back restaurants or, if you're feeling more energetic, on awesome mountain hikes or forest walks.
Useful tip: You're unlikely to encounter a dodgy mankini and guaranteed of the most breathtaking views possible on a hike up Lion's Head. Take it a step further for a true bird's eye view and launch off Lion's Head on a tandem paragliding experience.
Rather stay here: Villa Saebin
6. FREELY AVAILABLE BOOZY BEVERAGES
Should a little chilled sundowner from the comfort of your holiday home be your thing, and you underestimate how much wine is left in your fridge, you may land up being a teeny bit frustrated. Camps Bay is a "dry suburb" so there are no liquor stores in the area. No one wants to run out half way through a dinner party and then have to dash off to Sea Point or Hout Bay for re-stocking.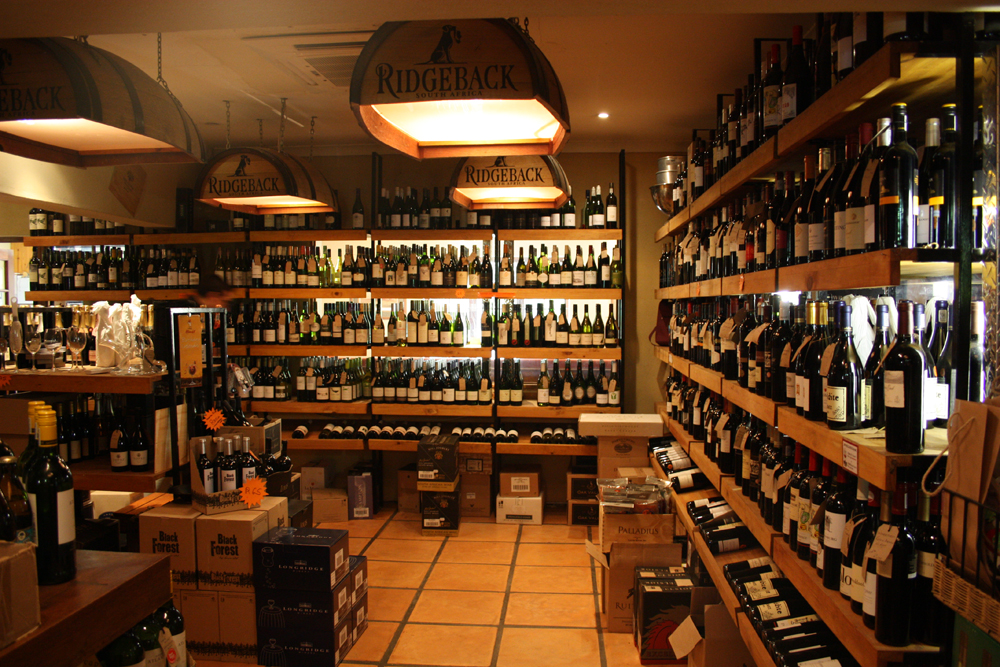 Fabulous wines, both from the Cape and from further afield, are freely available in grocery stores throughout the rest of the peninsula. Many also have a range of great craft beers on offer. So rest assured that should you hit a wine crisis while pouring the sundowners in the city centre, southern suburbs or along the Blouberg coast, you won't need to venture far for a speedy resolution!
Useful tip: When staying in the city centre, wander up to Wale Street for a unique inner-city wine experience at Open Wine. Here the friendly owners offer an excellent array of South African wines for tasting, food pairing and buying. You can pop in for some quick advice and a few bottles, or linger a little longer over a glass or two (or more).
Rather stay here: The Decks 1006
Explore beyond Camps Bay and allow the whole of the Mother City to unfold before you. We highly recommend it!