Walking Distance from Your Villa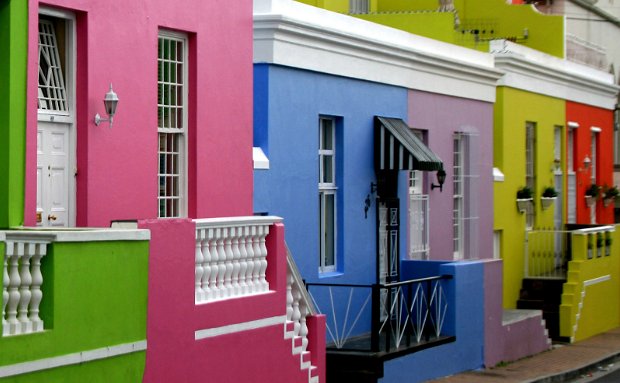 Cape Town's walking routes are becoming more and more popular as people realise just how much you can experience without needing to hop in and
Cape Town's walking routes are becoming more and more popular as people realise just how much you can experience without needing to hop in and out of a car. Forget the car, the bus, and even the bike. Put on a pair of comfy shoes, sling that bag over your shoulder, apply some sunscreen, and get ready to walkabout town!
We have a full day planned for you that's perfect for a stay at one of our stylish Tamboerskloof and Higgovale villas or apartments. Start your day with a delicious breakfast and end it with a vibrant show. Make sure to put fresh batteries in your camera (or charge your phone) cause you're going to be snapping plenty of pictures in between.
START YOUR DAY JUST RIGHT
Get yourself fueled up with energy by stopping off at Jason Bakery for a delicious breakfast.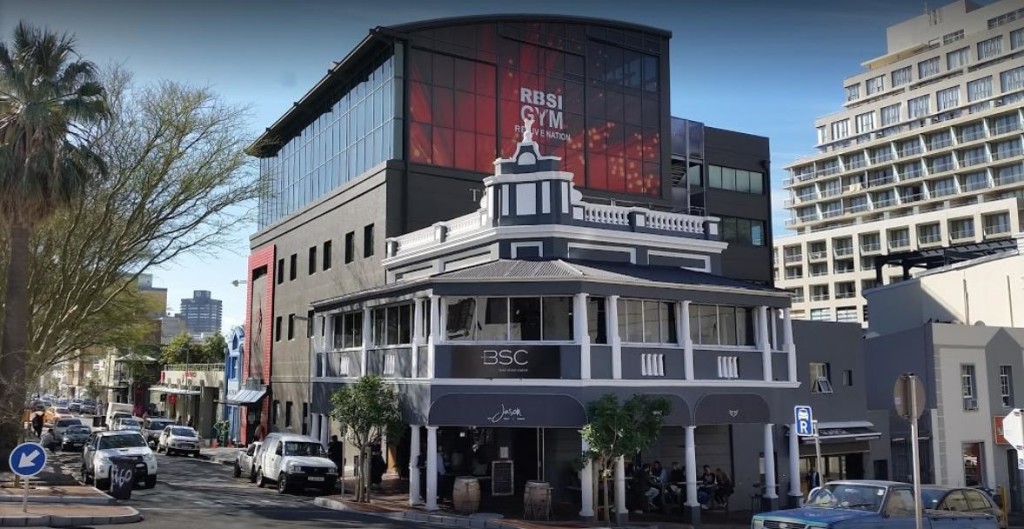 You can choose to go healthy with the herbed quinoa breakfast (served with salted kale, portobellini mushrooms, green beans, poached egg, pesto and shaved parmesan) or a mango and coconut house granola. If you're looking for a bit of a protein kick then go for "The Bomb" with bacon, emmental cheese, poached egg and a buttery croissant. Or if you really want a sweeter start to your day of walking then go all out with one of the incredible pastries or a some challah French toast with honey roasted apple and mascarpone vanilla crème.
If you're exploring on a Saturday then make it an early start in order to be in line for that week's mouthwatering doughssant.
TOUR THE CITY
Downhill all the way, leave the yummy breakfast behind and head towards Greenmarket Square. Free walking tours depart from here at 11.00 every day of the week. Join the historic city tour of heroes and villains where you will hear about Mandela's first speech as a free man, the oldest living citizen in Cape Town, political violence and peaceful revolutions. St George's Cathedral, Parliament and the Slave Lodge are a few of the tour highlights.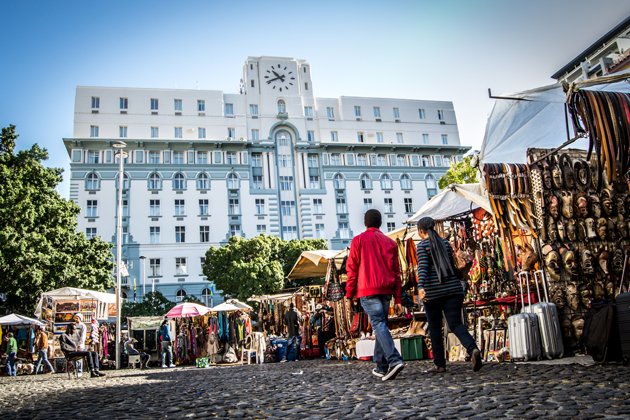 The District Six Tour departs at the same time and gives you the opportunity to relive the colourful and dramatic history of this world-famous site. Hear the incredible tales while visiting the District Six Café, The Seven Steps, The Fugard Theatre and the "Apartheid Bar".
LUNCH STOP
Some more refueling is well deserved and definitely in order at this point. Find a table under the trees at The Company's Garden restaurant and soak in the peace and tranquility of the beautiful surroundings. This enchanting spot is casual with an air of understated elegance. Diners are surrounded by trees, foliage and green lawns and there is a vibrant buzz at any time of the day.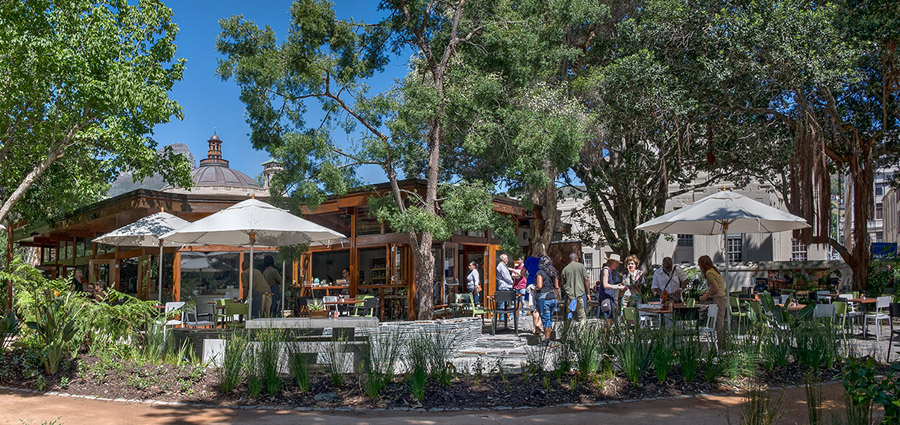 Play a game of giant chess, relax in a weaver nest-style chair, and then enjoy a crisp salad, a gourmet burger or a delectable steak with béarnaise sauce. Or skip the savoury options and just take a stroll past the table of sweet delights to select a heavenly baked red velvet cheesecake, a creamy lemon meringue, or buttery scones. This will have you ready to continue your city explorations.
SHOPPING TIME
Take a wander through the array of stalls in St George's Mall and pick up souvenirs, art, bags, or clothing. The atmosphere is lively and filled with the sound of busking musicians. Office workers weave at speed through strolling holidaymakers enjoying the pedestrian mall. This is also a good place to collect a special piece of jewellery to commemorate your trip to Cape Town as there are a number of jewellers based along the Mall.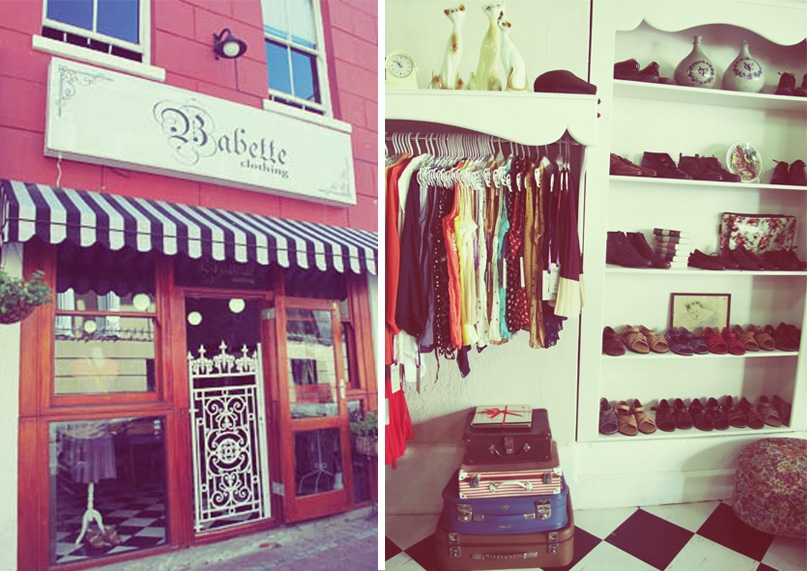 Turn into Church Street from St George's Mall and cross over to where it meets Long Street. Here you will find another pedestrian mall lined with trees and all sorts of unusual items. There is a wonderfully festive air from the traders offering antiques, collectables and African curios. From eclectic Vintage clothing to books, costume jewellery and porcelain.
THIRST QUENCHER
Shopping can be thirsty work so it's time to find something liquid. From Church Street it's just a few steps into bustling and vibrant Bree Street, now known as Cape Town's hippest street. Pop straight into Charango with tables spilling on to the street or head a little further down the road to No Reservations. This is a cosy little "hole in the wall" with comfy seating and cute sidewalk tables along with a lovely wine list, craft beers and a range of interesting whiskies. Enjoy the hustle and bustle of the city as your own pace slows right down into relaxed sipping and pleasant people watching.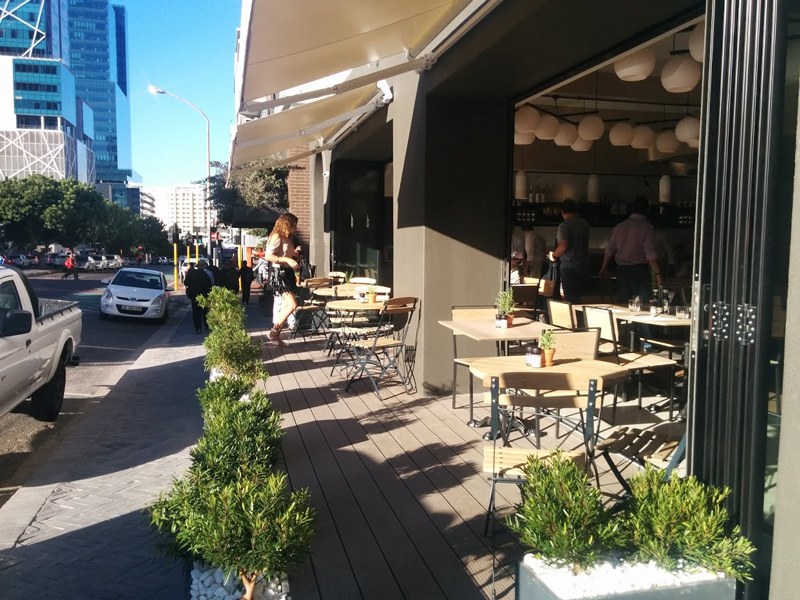 If you happen to be exploring the city on the first Thursday of the month, then join in with the official First Thursday festivities. You can browse exhibitions, enjoy performances, indulge in wine and champagne tastings, and be entertained by live music.
DINNER AND A SHOW
End your day with a superb meal and sparkling entertainment at the brand new and very exciting Gate 69 in Bree Street.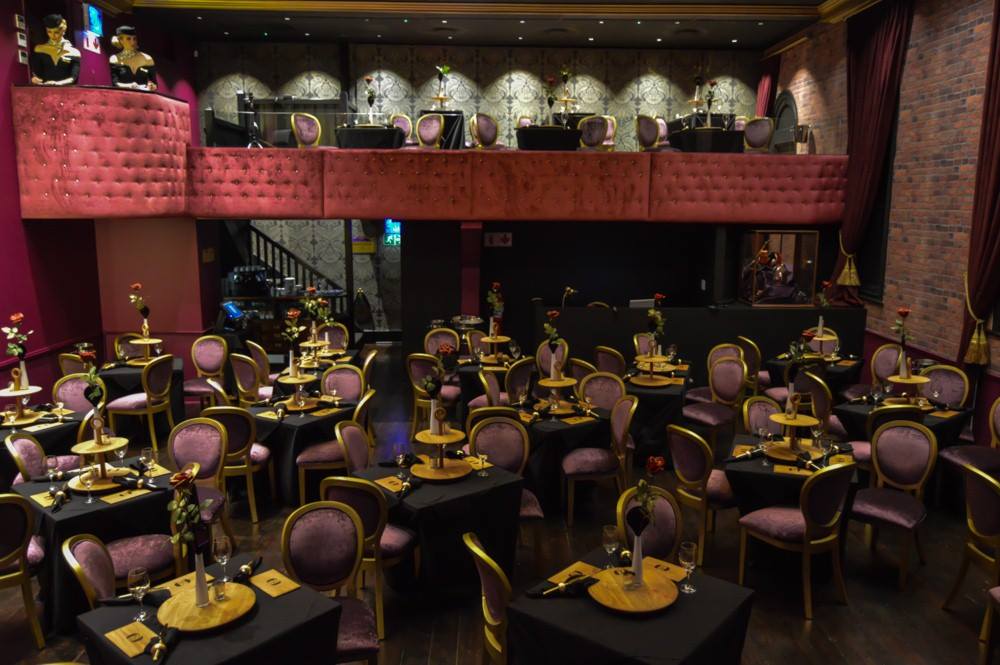 This cosy mini "Moulin Rouge" of a theatre currently has a production of "Hedwig and the Angry Inch" until 27 November and then "Cathy and the Trolley Dollies" will be providing the laughs and entertainment in December. Expect an incredible experience to round out your day of city exploring on a super high note.
Perhaps an Uber to take you home?
But where would I stay?
You are spoilt for choice with our array of villas and apartments in and around the city bowl. Immerse yourself in this vibrant location while enjoying a peaceful stay close to the heart of the city.