What's Your Valentine Villa Personality?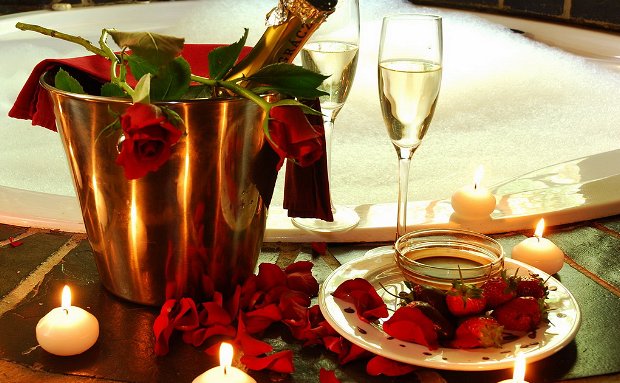 As we head into the month of all things romantic, there are often some surprise reactions to the mention of Valentine's Day. Some unexpectedly dread
As we head into the month of all things romantic, there are often some surprise reactions to the mention of Valentine's Day. Some unexpectedly dread it, while for others it's the most exciting time of the year.
But whether you're energised or nauseated, you're likely to fit into one of our personality categories. We've taken the time to match your Valentine personality up to the ideal villa that is the perfect fit for your attitude to the month of lurve.
The Hopeless Romantic
You'd rather make the plans yourself than rely on anyone else or risk waking up to no romance on Valentine's Day. Your plan is in place months in advance with special dinners booked, romantic activities and an array of special gifts and surprises. Your romance level is daunting and enviable.
Your villa type: It's perfect for two but is more than your standard hotel room. There's luxury and elegance, privacy and exclusivity, ease and serenity. You're looking for that special sunset spot, the view that takes your breath away, and preferably a Jacuzzi from which to enjoy it while lavishing your loved one with rose petals and champagne.
Your villa choice: Chic Views
The Social Valentine
You would rather be with a group of friends having some fun than listening to cute terms of endearment and deep romantic declarations. Valentine's Day is your chance to get together in a group to poke fun at romance and to remind each other that your friendships will survive all of love's ups and downs.
Your villa type: It's stylish and has enough space for your friends. It has views to die for, beautiful entertainment areas, and a kitchen with room for everyone to create, laugh, and enjoy. So pour that bubbly and say cheers!
Your villa choice: North
The Spontaneous Romantic
Valentine's Day always hits you by surprise but somehow you manage to rescue it every time. You might end up having to buy limp service station roses and all the best restaurants might be fully booked, but you're a master at creating romantic magic. You don't need to plan ahead to make your special someone feel adored.
Your villa type: You're not looking for the lap of luxury with constant service. Your dream is that private stay with cosy comfort. A cute cottage where you can pop the cork on the well-chilled Sauvignon Blanc, whip up a special meal for two, and sink into the couch together while watching The Notebook.
Your villa choice: Albert Cottage
The Anti Valentine
You're the Valentine Scrooge who says "bah, humbug!" to all the hearts and flowers. Whether you refuse to participate in commercialized romance on one specific day or shudder at the thought of romance at any time, you're avoiding February 14 and planning on spending the day gardening and ironing. No one can call either of those romantic!
Your villa type: Because no one ever needs to garden or iron when they're enjoying a villa stay, you need something with nooks and alcoves. Ones where you can curl up with a book, your iPad, Angry Birds.  Or you can watch Game of Thrones episodes on the big screen TV or play Xbox. It's a haven that you never need to leave and can easily avoid any mention of St Valentine.
Your villa choice: Maison Noir
The Unbothered Valentine
Easy come, easy go. If plans are made, great, but you'd be happy to chill in front of a movie with a giant bucket of popcorn. You don't need the grand gestures, the long stemmed roses, the Mariachi band. It's all about being laid-back with the one you love – or bumping into all your friends. Just see where the evening leads!
Your villa type: Yours is the house at the sea, the one where you're just steps away from sinking your toes in the sand. You opt for space, views and peace. Because you're happy-go-lucky, you need somewhere that works beautifully just for two but adapts easily to welcoming in friends if the fancy takes you.
Your villa choice: Water's Edge
So which Valentine personality are YOU? Leave us a comment to let us know!